Lily Allen dries hair with urine soaked towel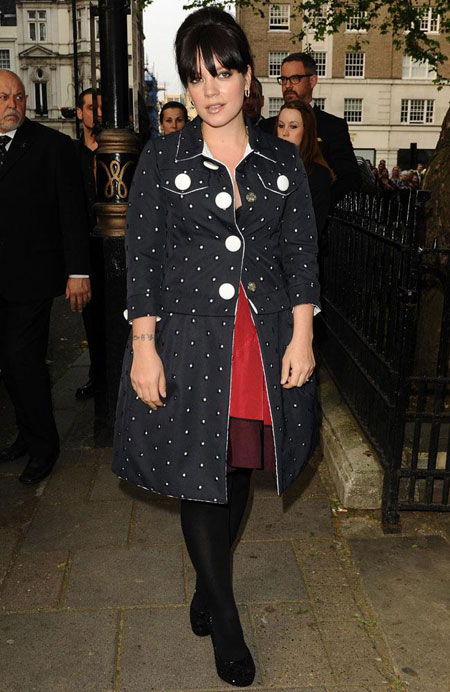 Lily Allen accidentally dried her hair with a "wee sodden towel".
The 'Smile' singer grabbed her eight-month-old daughter Ethel Mary's used towel after having a shower yesterday (18.07.12) and she was grossed out when she realised why it was wet.
Lily - who is pregnant with her second child with husband Sam Cooper - tweeted: "Aaargh, just wrapped my freshly washed hair up in a baby wee sodden towel. ‪#WINNING (sic)‬"
She added: "*getsbackinshower* (sic)"
Although the 27-year-old pop star is loving motherhood, she admits some aspects of it are trying.
Ethel is currently getting her first few teeth through and she tweeted about her struggles with the latest stage of her baby's life.
It was recently revealed that Lily and Sam are to become parents again and the couple are overjoyed with the news if a bit "surprised".
A source said: "It was a surprise but Lily and Sam are thrilled. The pair of them have loved every minute of parenthood so far and wanted to expand their brood quickly. So it's great timing."
Almost two years ago, Lily and Sam, 34, were left devastated when they lost their baby six months into the singer's pregnancy.