Madonna's son teaches her to breakdance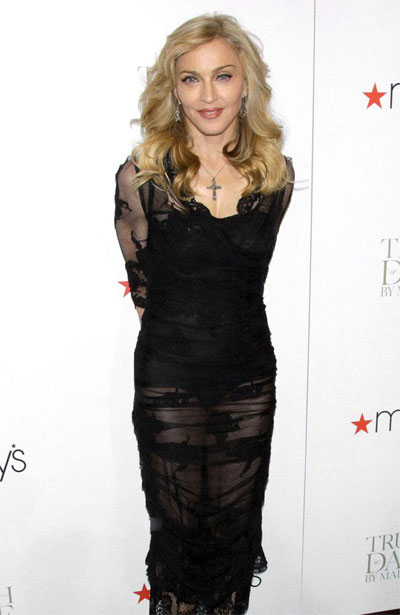 Madonna's son Rocco is teaching her how to breakdance.
The 53-year-old pop superstar has mastered numerous dance moves throughout her four-decade spanning career but she is struggling to copy Rocco's street-inspired shapes.
When asked if she teaches her 11-year-old son to breakdance, she replied: "No, he shows them to me. But I'm pretty bad. My son loves breakdance!"
Madonna admits her kids - Rocco, Lourdes, 15, David, six, and Mercy, seven - keep her up-to-date on current music trends and she is a big fan of Dubstep.
She revealed: "I love dubstep. My children have a very good taste. My children play new music to me.I play music from the 80s to them as well. For example Kurtis Blow. B-Boy music!"
As well as playing 80s music to her children, the 'Girl Gone Wild' singer has also introduced her brood to iconic French musician Edith Piaf.
She said: "I play soundtracks to them. And stuff from the past, like Edith Piaf. We help each other mutually when it comes to music."
'La Vie en Rose' singer Edith - who shot to fame in the 40s and 50s - is considered one of France's most culturally important figures and she had a turbulent personal life which saw her battle morphine and alcohol addictions.