Madonna: Lourdes wears men's cologne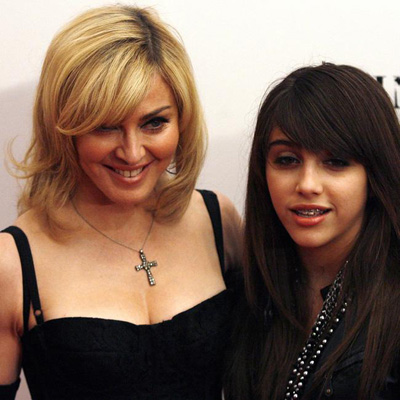 Madonna's daughter Lourdes likes to wear men's fragrances.
The 15-year-old Material Girl designer wants her mum to follow up her women's scent, Truth or Dare, with a version for the men that she can wear.
Madonna explained: "I think it would be good to do a men's fragrance, as well. My daughter thinks so. She wants to wear it. She likes to wear men's cologne -- don't ask me why."
Having just launched her first perfume, the 'Hung Up' hitmaker says coming up with perfect smell has been a labour of love which spanned several years.
She told WWD magazine: "I've been working off and on on various fragrances over the years, and [have been] approached by a lot of companies and have tried to create fragrances. They were always abandoned projects.
"I've always loved perfume; it's always been a big part of my life. But every time I tried to create the scent I was looking for, it never reached the stage where I thought it was good enough or I was told that the ingredients would be impossible to re-create in a mass way.
"Then I'd say, 'let's try and do a synthetic version,' and it never smelled as good as I wanted it to. And if I'm not going to wear it, I'm not going to sell it.
"We tested a lot of things over the past few years, and [Lourdes] has told me what she likes. She is a very opinionated young lady, and she likes this perfume."
Meanwhile, the Queen of Pop already has her couture lined up for her MDNA tour, which kicks off next month.
She added: "I worship and adore [Jean Paul Gaultier]. He's creating one of my costumes, and kind of godfathering the costumes for a section of my show, with all my dancers. I'm really happy he's doing it, because he's such a genius.
And I'll probably wear something that Riccardo [Tisci] from Givenchy makes. But the rest of it is going to be what my costume designer Arianne Phillips creates with me."