Paris Hilton's diamond Valentine's gift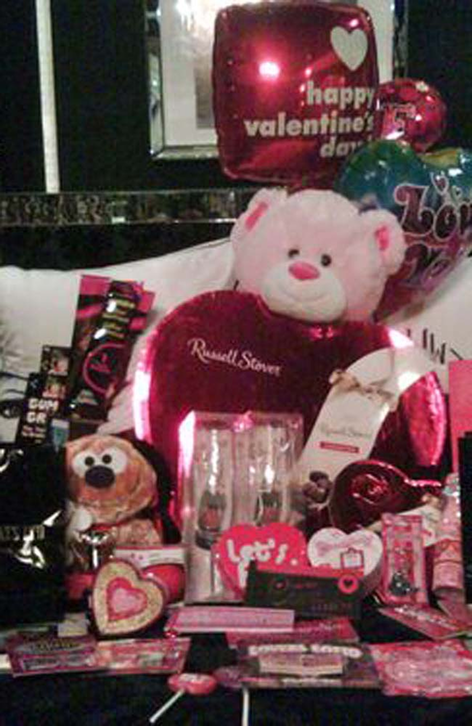 Paris Hilton's boyfriend bought her a ruby and diamond necklace for Valentine's Day (14.02.11).
The hotel heiress admitted she was spoilt by Cy Waits on the romantic day as the nightclub mogul treated her to expensive gifts as well as taking her for a romantic meal at BOA Steakhouse in Los Angeles.
Speaking about her Valentine's treats, Paris tweeted: "Just got home from a romantic Valentine's Day dinner with my love. He gave me the most beautiful ruby and diamond necklace. Loves it. (sic)"
She then added: "I love Valentine's Day! So romantic and sweet! :) Hope everyone is having a lovely evening. xo Paris. (sic)"
Earlier this week, Paris - who turns 30 tomorrow (17.02.11) - insisted she had never been happier because her career is going well, she's in a great relationship and is fitter than ever because Cy has become her personal trainer.
She said: "Life is great at the moment! I have my new show, 'The World According To Paris', starting soon; things with my boyfriend are great; and now I have a new weekly workout, which I love.
"Me and Cy have been training together for the past three months. It's all new to me. I used to hate working out, but I started because it was something we could do together. I wanted to try something he enjoyed. He makes it fun for me.
"It's great, because I get to spend time with Cy and we're so happy together. We're either in the gym or playing tennis and are always laughing, so the time just flies. And now I've realised how important it is to look after my body."