Didi Chuxing introduces new pricing system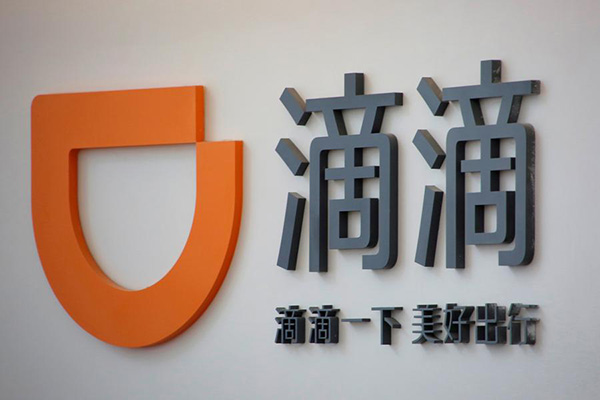 The logo of Didi Chuxing is seen at its headquarters in Beijing, May 18, 2016.[Photo/Agencies]
Didi Chuxing, China's largest ride-sharing startup, has launched a time-of-use pricing system in Beijing to encourage people to shift their travel from peak to off-peak periods, Chinese media reported.
Car users will need to pay mileage and time fees. Starting from April 10, people ordering conventional cars through Didi's platform will be charged 1.6 yuan (about $0.23) per kilometer as a mileage fee. The time fee will be charged according to different periods. During the morning and evening rush hours it will be 0.8 yuan per minute, and from 9 pm to 6 am it will increase to one yuan per minute, the company said.
In addition, the initial price and mileage fee have been adjusted to encourage long distance travel. The initial price of using a car through Didi's platform has been increased to 13 yuan from 10 yuan, and the mileage fee during normal times decreased from 0.2 yuan to 0.5 yuan per minute, the company said.
Didi Chuxing's recent big data analysis showed that it was easier for people to get a car in Beijing between 10 am and 5 pm, with an average success rate of 83.2 percent, compared with between 9 pm and 11 pm, when only about half of orders could find cars.
Many drivers had finished their workday by then, but demand for car use did not show an obvious decrease during this time, which caused a supply shortage.
Didi also encouraged people to share cars during their travels and gave a 38 percent discount for car-sharing orders, the company said.