JD.com to build 150 operation sites for drone delivery in SW China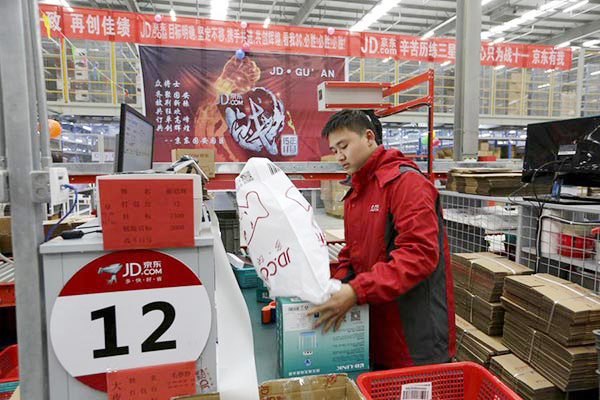 An employee works at a JD.com logistic center in Langfang, Hebei province, November 10, 2015.[Photo/Agencies]
CHENGDU - Chinese e-commerce giant JD.com said Thursday it will build 150 operation sites for unmanned aerial vehicle delivery in southwestern province of Sichuan.
JD.com CEO Richard Liu said the operation sites are expected to open in three years and the drone delivery will help reduce the freight costs by 70 percent.
The drone service will deliver Sichuan's products to shoppers nationwide within 24 hours and will improve delivery efficiency in remote mountainous areas in Sichuan, Liu added.
JD.com has been developing drone delivery to meet the rising retail demand in China's rural areas, where complex terrain and underdeveloped infrastructure have compromised timely human courier delivery.
JD.com said its drones, which can carry 50 kilograms of parcels, have been put into use and drones that can carry 500 kilograms are in the pipeline.
The company's drone delivery project has received approvals in some provinces, and planning of air routes began in May.