Fintech startup builds 'data detective' to assess loans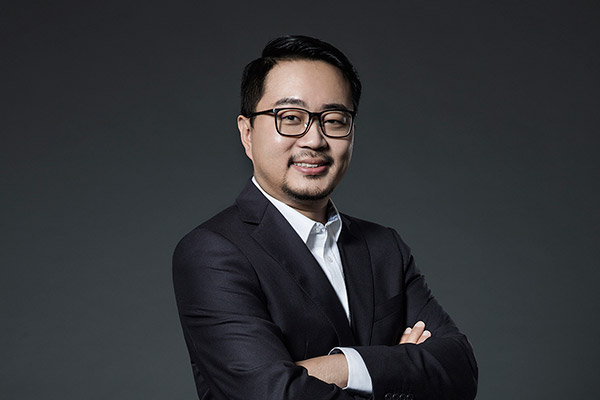 Jiao Ke, CEO of Yongqianbao. [Photo provided to chinadaily.com.cn]
Thanks to data-mining algorithms, a Chinese startup has declared it is making loan officers a thing of the past by offering 24-7 automatic credit available at the touch of a fingertip.
Its alternative to manual risk control is an artificial intelligence (AI) model that assesses over 1,000 factors, even analyzing how often credit applicants charge their phones or whether their contacts return their calls.
"While traditional finance serves 70 to 80 percent of the population in Europe and the United States, the figure is only about 15 percent in China," Yongqianbao CEO Jiao Ke told China Daily.
Literally translated as "needing money pal", the company targets the majority of Chinese under-served by traditional banks.
They are paid in cash and are invisible to the social security system, and, therefore, lack "strong features" as required in securing bank loans or credit cards.
"The core issue lies in that risk control technologies are outdated among traditional financial institutions in China," Jiao said. "Data beneath the tip of the iceberg that exists on everyone is a hidden treasure."
Their Conan engineering model, named after the author of Sherlock Holmes, aims to train the machine into a detective, said the computing graduate of Tsinghua University half-jokingly.
The company claims so far to have found over 1,200 weak features that have a stable correlation with someone's willingness and capacity to repay debts.
Nearly 15 percent of Yongqianbao's employees are data scientists. The company, close to completing the C round of financing, has attracted investors including Sinovation Ventures, co-founded by former Google and Microsoft executive Kai-Fu Lee, and Morningside Venture Capital.
China's fintech sector outrunning the US
Investors' confidence springs from faith that China's financial technologies sector is set to outpace its predecessors in the United States over the next few years, Jiao said.
"The country has been offering remarkable soil."
The CEO added that the predominance of traditional finance in the US leaves limited market and mostly high-risk customers for fintech to fill, while China is more than ready to embrace generation-skipping revolution.
He pointed to the explosive growth of mobile payment as an example.
"The US has a strong credit card history, therefore customers are not as strongly motivated as their counterparts in China to leap from paying in cash to paying via phones."
According to recent research by the World Bank, only 16 percent of Chinese people have a credit card.
"Our counterparts envy us for having a credit volume of 1.2 million per month," said the 37-year-old CEO.
Yongqianbao has been putting greater focus on credit volumes over absolute value, even though due to fixed costs, it would be more economical to issue bigger loans.
"Every day, about 40,000 users use their repayment behavior to prove whether they are good users or not, and the data is precious to help us modify our model."
Chinese fintech's evolution
Internet finance in China has gone through three stages, as Jiao sees it. The first revolution was on accessibility, where key players in the sector made traditional financial products such as money market funds popular overnight with easier access. The second was about efficiency, where transfer, payment and membership applications were made more convenient and time-saving.
The third and most important revolution lies in enabling a chemical reaction between traditional finance and AI technologies to add to the customer experience, Jiao said.
He recalled waitresses in China as one of the groups that don't have much to do with traditional banking, most of whom are paid in cash and are not covered by social security.
"Hardworking as they are, it's a shame to deny them credit access because banks can't appreciate their beauty or properly assess their credit worthiness."
The CEO estimates tens of millions of Chinese make poor financial planning decisions occasionally and have to borrow from friends for short-term liquidity.
Tackling BAT
One question every tech startup must face is whether to take on the country's powerful e-commerce trilogy BAT, namely Baidu, Alibaba and Tencent, or join them.
However, Jiao does not see Yongqianbao as a direct competitor to the established businesses.
He said the financial platforms owned by the three will more likely evolve into a standardized service provider like FICO or extending convenient services to prime customers.
"People tend to overestimate BAT's data advantages, but the truth is that they have weak features too," he said, adding that buying habits don't necessarily reveal customers' credit worthiness.
Jiao said he believes data will become more and more open in China, and the key to their business will be using the many specific data sources available to assess reliability.