Didi Labs opens its doors in the US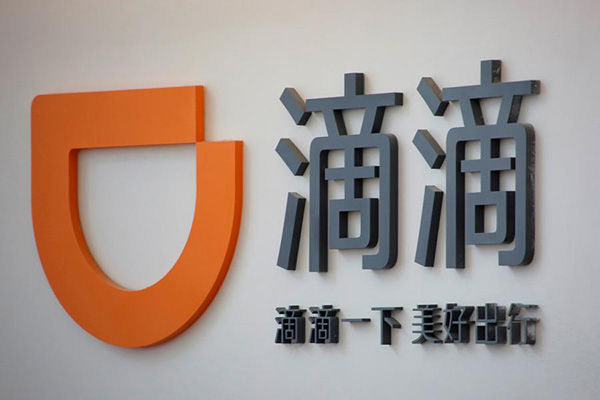 The logo of Didi Chuxing is seen at its headquarters in Beijing, May 18, 2016.[Photo/Agencies]
Didi Chuxing, China's largest ride-hailing company, has officially launched Didi Labs in Mountain View, California, which will be focused on artificial intelligence-based security and intelligent driving technologies.
The lab will be led by Gong Fengmin, vice-president of Didi research institute. Dozens of leading data scientists and researchers have joined the team, including Charlie Miller, a key member of rival firm Uber Technologies Inc's self-driving team, according to Didi.
Didi said its current projects cover cloud-based security, deep learning, human-machine interaction, computer vision and imaging, as well as intelligent driving technologies.
"Building on rich data and fast-evolving AI analytics, we will be working with cities and towns to build intelligent transportation ecosystems for the future," said Didi CEO Cheng Wei.
Cheng said the launch of Didi Labs is a landmark in creating this global nexus of innovation. The lab will work in tandem with the broader Didi research network to advance its global strategy, apply research findings to products and services, and help cities develop smart transportation infrastructure.
It also expects to rapidly expand its US-based team of scientists and engineers over the course of the year.
Bob Zhang, Didi's CTO, called for top minds in AI and the intelligent driving research to join the company and to advance transformation in the global transportation industry.
"In the next decade, Didi will play a leading role in innovation in three ways: optimization of transportation infrastructure, introduction of new energy vehicles and intelligent driving systems, and a shift in the human-automotive relationship from ownership to shared access," Zhang said.
Wang Chenxi, a transport analyst for internet consultancy Analysys, said: "It is an inevitable trend that Didi taps into the self-driving sector as it has already accumulated enough personnel, capital and technologies."
The self-driving technology will first be applied into commercial car area such as logistics, cargo and public transportation, and followed by private cars, Wang said.
Last week, Didi obtained its first local online operating license from Tianjin municipality. It offers online car-hailing services in over 400 cities and completes more than 20 million rides daily.