Chang'an DS 2018 auto line-up reveals technologies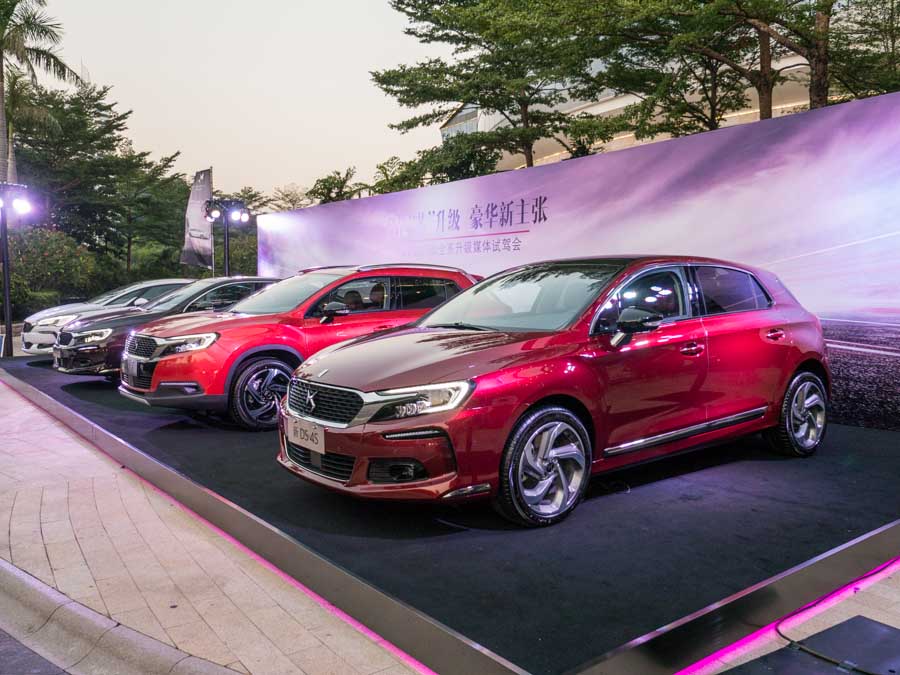 The latest DS products, 2018 models, are displayed in Shenzhen, South China's Guangdong province, Sept 16, 2017. [Hao Yan/chinadaily.com.cn]
Chang'an PSA Automobiles Co conducted a series of test drives and riding experiences for its latest DS products to demonstrate the latest technologies, after a TV commercial premiered.
The Sino-French joint venture is set to launch four models on the Chinese market in October, including the 2018 DS 4S compact hatchback, 5 mid-size crossover flagship, 5 LS mid-size sedan and 6 mid-size SUV. The upgraded new products will come in a new color - dark fire - and the latest autonomous driving assistant system, or ADAS.
The ADAS features active cruise control with stop-and-go, an advanced emergency braking system, and speed limit information recognition. These technologies were demonstrated in three sessions using the DS 4S, 5 LS and 6, and journalists rode in the vehicles to experience how the technologies function.