Chinese company rolls out Singapore's first electric taxi fleet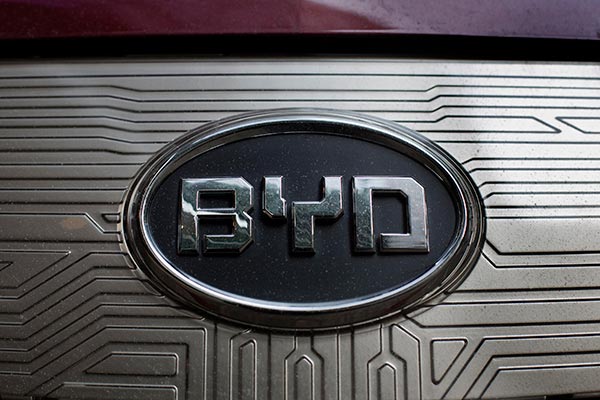 A BYD Co Ltd badge is seen on an e6 all-electric vehicle in New York, on Dec 20, 2013. [Photo/VCG]
China's major electric vehicle producer BYD Co Ltd will launch one hundred electric taxis in Singapore on Feb 24, the country's first fully electric taxi fleet.
The BYD e6-taxi fleet are the same vehicles being driven in cities around the world, including Brussels and London. In its home city of Shenzhen, Guangdong province, there is a fleet of more than 4,000 e6 taxis.
Though Singapore has about 28,280 taxis on the road by mid-2016, about 86 percent of them use diesel and 7 percent are dual petrol-electric taxis.
Liu Xueliang, BYD's general manager for the Asia-Pacific region, told China Daily the operation was a pioneer in Singapore's electric public transportation and they will continue to introduce more e-vehicle types in the country, such as electric tour buses.
The company began its operation in Singapore in 2014 when 30 e6 hit the road to provide on-call and leasing services, which have accumulated a mileage of about 3 million kilometers.