Venucia revs up as independent firm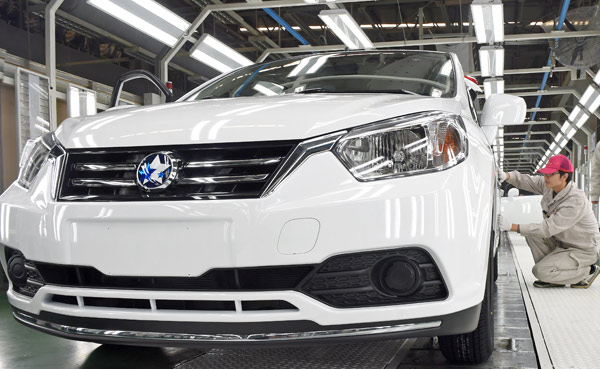 A worker assembles a car at the Zhengzhou Nissan plant in Henan province. SHA LANG / FOR CHINA DAILY
Dongfeng Nissan's China-developed marque Venucia has evolved into an independent company, the first of its kind since the central government released a three-year guideline in 2009 to encourage joint ventures to develop their own brands.
Dongfeng Motor Co announced the establishment of Dongfeng Venucia Vehicle Co on Tuesday, saying that its independence would "enhance its brand recognition and boost its development".
The move makes it the seventh subsidiary of Dongfeng Motor, a 50:50 joint venture between Dongfeng Motor Corp and Nissan Motor Corp. Others include Dongfeng Nissan, Dongfeng Infiniti and Zhengzhou Nissan.
Zhou Xianpeng, vice-president of Dongfeng Motor, has been appointed to head the new company, which was registered on Jan 20 in Guangzhou, according to the city's industry and commerce administration.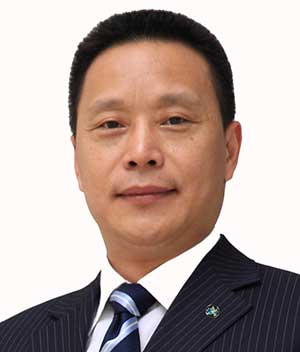 Zhou Xianpeng, Vice-president of Dongfeng Motor Co
Dongfeng Venucia has also established its own sales company in Guangzhou, which was approved on Jan 18 with registered capital of 100 million yuan ($14.58 million).
Jun Seki, president of Dongfeng Motor Co Ltd, said the new company will help facilitate the balanced development of imported and local marques.
Venucia was unveiled in late 2010 as a China-only marque, starting with models built on some of Nissan's previous-generation car platforms.
It has gradually developed its own features, with a design and modeling center established in Guangzhou last June.
Its efforts have distinguished Venucia as one of the few locally developed marques launched around 2010 that has been performing well.
Venucia has rolled out eight models since its establishment and sold 114,000 cars in 2016, bringing its cumulative sales to 480,000 vehicles.
Dongfeng Venucia said it will invest no less than 2 billion yuan in product development within five years and launch at least one model a year to build a lineup composed of SUVs, sedans, MPVs and new energy vehicles.
News portal Netease quoted a Dongfeng Nissan executive as saying that it would offer technological assistance to the new company.
John Zeng, managing director of LMC Automotive Consulting Shanghai, said an independent status is favorable for such marques' development in the long term because they were usually positioned to be subordinate to multinationals' original ones.
"The move means Venucia can now shake off the limitations it suffered in terms of product planning, and the Chinese side will have at least an equal say in the brand's development," Zeng said.
"It may take time to see whether it can get established. But if it succeeds, it will signal a new direction for cooperation between Chinese and overseas companies," he said.