Toyota, Suzuki alliance signed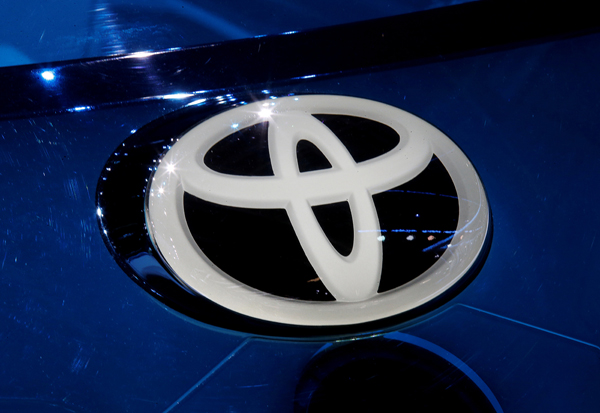 A Toyota logo is seen on media day at the Mondial de l'Automobile, the Paris auto show, in Paris, France, September 29, 2016. [Photo/Agencies]
Toyota Motor Corp and Suzuki Motor Corp signed an agreement to start "concrete examination" of a business partnership, after beginning exploratory talks in October.
The two companies will work toward an "early realization" of an alliance in areas including technology and the mutual supply of products and components, according to a joint statement to the Tokyo Stock Exchange on Monday. There is no deadline for making a decision on a capital tie-up, said Suzuki Vice-Chairman Yasuhito Harayama.
Carmakers are forging partnerships as the industry comes under pressure from regulators after several major self-inflicted scandals and amid rising costs of developing cleaner cars to meet stringent environmental standards.
Toyota and Suzuki have said they plan to explore collaboration to keep up with technological advances in areas such as electrification and autonomous driving. The two companies also said they were going to take their time to decide on the merits of a capital alliance.
For Suzuki, the partnership would mark another attempt at working with a larger carmaker, after an acrimonious split with Volkswagen AG. Toyota has budgeted to spend more than seven times as much on research and development this fiscal year as Suzuki, which has pointed to the unprecedented costs of developing competitive cars as one of the reasons behind its seeking a partnership.
Joining with Suzuki would add to the multitude of tie-ups that Toyota has forged with Japanese car and truck makers.
Toyota in 2015 agreed to broaden technology-sharing with Mazda Motor Corp. It's the majority owner of Hino Motors Ltd, the largest shareholder in Subaru maker Fuji Heavy Industries Ltd and has a stake in Isuzu Motors Ltd.
Bloomberg