The 2014 Beijing International Automotive Exhibition (Auto China 2014) is to be held in the new and old Beijing China International Exhibition Centers from 21 to 29 April 2014.
The event is co-hosted by China Machinery Industry Federation, China National Machinery Industry Corporation, China Council for the Promotion of International Trade and China Association of Automobile Manufacturers. As of April 19, the preparations for the show have been well underway and final touches are being made.
According to a previous report by Xinhua News Agency, China has been the world's largest auto market and producer for five consecutive years, with sales and production both exceeding 20 million units for the first time in 2013.
On a year-on-year basis, China's auto industry also maintained strong growth, with sales up 6.6 percent and production surging 5.6 percent, the report said.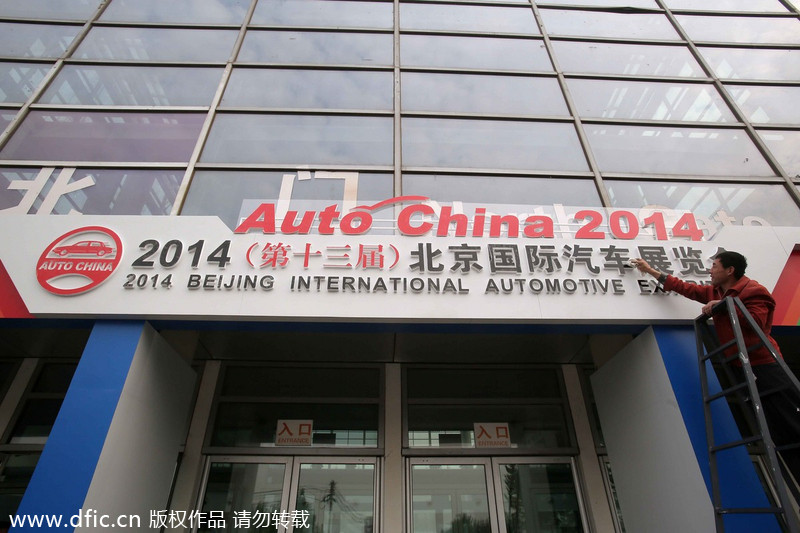 A worker dusts off a signboard in preparation for the upcoming 13th Beijing International Automotive Exhibition, also known as Auto China 2014, in Beijing, China, 16 April 2014. [Photo / dfic.cn]