Volkswagen's US CEO leaves, Horn named replacement
Updated: 2013-12-13 13:30
Volkswagen AG's US Chief Executive Officer Jonathan Browning has left the company for personal reasons and is to be replaced by 51-year-old Michael Horn, the company announced from its Wolfsburg, Germany headquarters on Thursday.
Browning, 54, a former executive at General Motors Co and Ford Motor Co, had been with VW since 2010. Volkswagen said on Thursday that Browning will return to Britain, where he is from.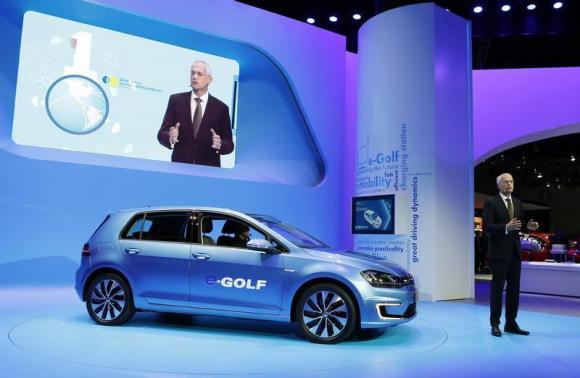 Jonathan Browning, President and CEO of the Volkswagen Group of America, introduces the Volkswagen eGolf electric car at the Los Angeles Auto Show in Los Angeles, California, November 20, 2013. [Photo/Agencies]
While Volkswagen said that Browning is leaving for personal reasons, several sources with knowledge of the situation said it was his inability to keep VW on pace to meet aggressive US sales targets that caused his departure.
Having been sales executive for GM in Europe and managing director of Jaguar when it was owned by Ford left Browning ill-prepared for the inner workings of VW in Wolfsburg, a source said. Browning didn't always have the right telephone numbers for calling company headquarters, the source said.
Meanwhile, Horn, a German national, has spent 23 years at Volkswagen and is seen as the sales architect needed to increase US sales to 800,000 for the VW Group by 2018.
Horn since 2009 has been the head of Volkswagen global after sales, which covers parts and service at VW dealerships. Horn's appointment becomes effective Jan 1.