Porsche on Nov 21 offered another debut at Auto Guangzhou -- the arrival of the next incarnation of the ultimate expression of this automotive icon, the Asian premiere of the new 911 Turbo S.
For tradition and innovation on the race track and the road, Porsche enthusiasts need not look any further than the Porsche 911. This year, it is the 50th Anniversary of the unveiling of the very first Porsche 911, also the 40th Anniversary of the arrival of the first generation of the Porsche 911 Turbo.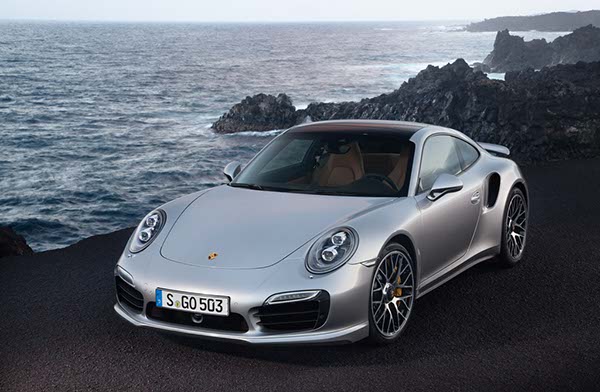 The new Porsche 911 Turbo S [Photo provided to chinadaily.com.cn]
For the new 911 Turbo S, the engineers at Weissach have redeveloped 90 percent of the components for greater engine power, improved seven-speed Porsche Doppelkupplung (PDK), and more standard equipment than ever before. Expectations have been exceeded with the new rear-axle steering and the new Porsche Active Aerodynamics (PAA), used for the very first time in a road car. At the heart of the new 911 Turbo S is a 3.8-liter boxer twin-turbo engine with variable turbine geometry (VTG) offering 560 bhp between 6,500 and 6,750 rpm -- a startling 40 bhp more than the new 911 Turbo. The results are immediately clear -- a sprint to 100 km/h in an incredible 3.1 seconds and a top speed of 318 km/h. These performance values are even more remarkable when compared to the consumption values -- fuel consumption and CO2 emissions are up to 16 percent lower.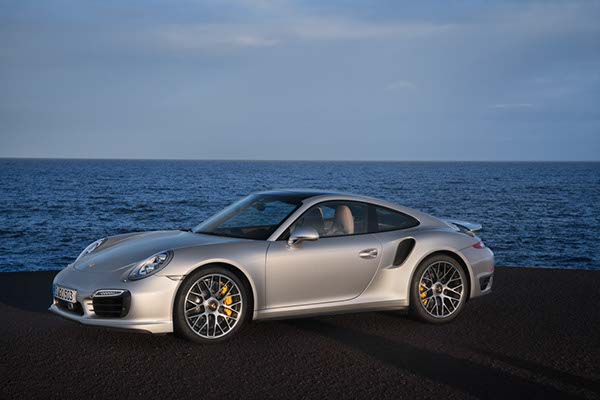 The new Porsche 911 Turbo S [Photo provided to chinadaily.com.cn]