Chery unveils Arrizo 7 after transformation
Updated: 2013-08-01 17:36
Chery Automobile Co introduced the Arrizo 7 in Shanghai on July 26. The brand new model has eight editions with prices ranging from 78,900 yuan to 126,900 yuan ($12,876 to $20,710).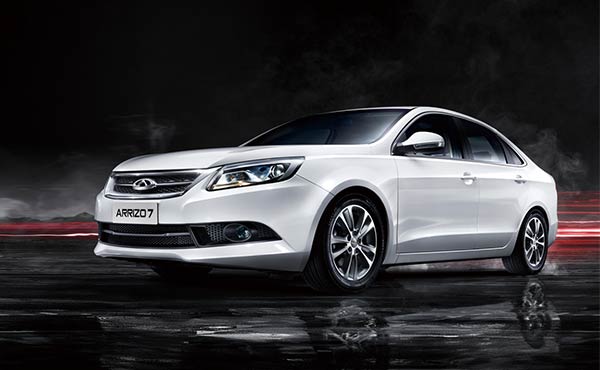 Chery executives have high hopes for the new Arrizo 7, an important part of its 'One-Chery' branding strategy. [Photo / Provided to chinadaily.com.cn] 
"Rizo", the root of Arrizo, means water drop and ripple in Spanish. The term embodies the streamlined, dynamic design of the new model. In Spanish, "arrizo" also means stability and balance.
Targeting the compact car market, the Arrizo 7's wheel-base reaches 2,700mm, establishing it as a leader in this field. The Arrizo 7 uniquely blends energetic styling and fashionable elements. Despite its outstanding appearance and elegant design proportions, the Arrizo 7 is also equipped with high-tech devices and high-end configurations, including an LCD HMI touch screen that functions as, GPS, entertainment system and Bluetooth interface.
Another distinguishing feature is its controllability. The Arrizo 7 is equipped with the newest stability control system—EPS 9.0, offering functionality that even surpasses German models in the same class. Its 1.6-litre DVVT engine, developed by Chery independently, delivers satisfactory numbers: 96 kW of power and 160 Nm of torque.
The Arrizo 7 is Chery's masterpiece after undergoing brand transformation. The company expect a sales volume of 20,000 this year, which means at least 4,000 units each month, according to a National Business Daily report.
Huang Huaqiong, general manager of Chery Motor Sales Co, says the introduction of the Arrizo 7 will help drive Chery's overall sales.
In the first half of this year, Lu Jianhui, general director at Karry (a company under Chery), formed the Jiangbei project group in Jiangbei Industrial Clusters, Wuhu, with 200 former employees.
To date, the Wuhu municipal government has invested 2 billion yuan ($32.62 million) in the Jiangbei project group. The project will finish construction in 2015 and produce about 700,000 vehicles per year. Considering that the new project may not participate in core businesses, Chery Holdings may very likely establish a secondary subsidiary similar to Chery.
According to a first-quarter financial report for 2013 released by Chery, net profit totaled about 130 million yuan ($21.2 million), compared to a net loss of 88.97 million yuan ($14.51 million) year-on-year. However, long-term loans increased from last year, growing from 2.87 billion yuan ($46.8 million) to 3.67 billion yuan ($59.86 million). The asset-liability ratio also grew to 74.22 percent, far higher than the average ratio of 65 percent.
Yin Tongyue, chairman and general manager of Chery, said that after the company's transformation, Chery scrapped 26 superfluous models to cut debt. Now, Chery is determined to promote its brand instead of competing with rivals in a price war, which will ultimately leave the company in trouble.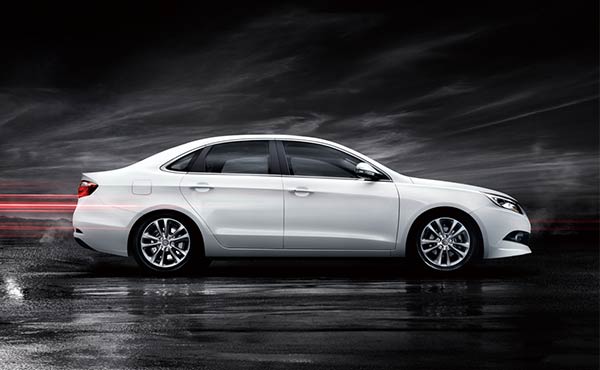 Chery's new Arrizo 7 [Photo / Provided to chinadaily.com.cn]