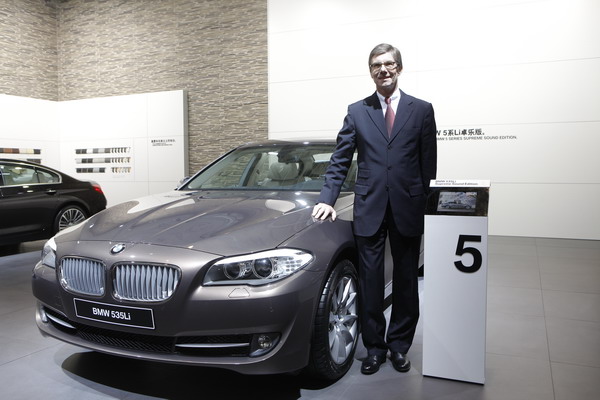 The BMW 535 Li Supreme Sound Edition makes its China premiere at the Shanghai auto show. [Photos / China Daily]
Localized models help fuel 55% surge in Q1
BMW Brilliance Automotive Ltd, the German carmaker's joint venture in China, is expected to register double-digit sales growth this year, according to its president and CEO Olaf Kastner.
The increase is not likely to be as high as 30 or 40 percent, but will surely be above 10 percent, Kastner said in an interview at the ongoing Shanghai auto show.
"In the mid and long-term, I'm fairly positive about the premium car market in China," he said, "I believe it will grow at a higher rate than GDP because of the growing middle class and the wealth level."
Last year, BMW Brilliance sold more than 140,000 vehicles in China, up about 50 percent from 2011.
In the first quarter this year, the joint venture delivered about 43,000 vehicles, a 55 percent surge over the same period last year.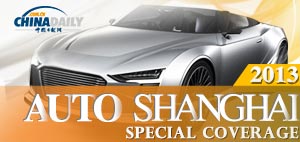 More than 60 percent of the deliveries in the first three months were the BMW 5 Series long-wheelbase, a model specially tailored for local consumer preferences. The mid-sized sedan was launched three years ago in China.
In the first few months after it hit the market it sold about 5,000 units a month. The rate increased to an average of about 9,000 monthly last year and in March this year the number surpassed 10,000.
At the ongoing Shanghai auto show, a limited-edition 5 Series with a powerful Bang & Olufsen audio system was introduced, an addition that is expected to further enhance the model's image and popularity.