Green life, green growth
(China Daily)
2010-11-25 08
| | |
| --- | --- |
| | |
The 2010 China International Green Industry Expo that opened on Wednesday in Beijing speaks volumes about the country's ambition to make the green economy a new growth engine for its sustainable development.
By spreading green ideas and technologies, the Green Expo can help make the country's industries more energy-efficient and environmentally friendly.
Chinese enterprises' drive to go green will be crucial to the ongoing global efforts on tackling climate change.
However, efforts to cut pollution and save energy will not be enough to ensure a fundamental change of the country's growth model if 1.3-billion Chinese consumers cannot be fully mobilized to embrace a greener lifestyle.
Chinese policymakers should do more to persuade the public that a greener lifestyle is a worthy goal for everyone.
The central government set environmental and energy efficiency targets for local governments and domestic enterprises. But some local governments' attempts to meet their green goals do not augur well for the future. After failing to work hard enough during most of the past five years to increase their energy efficiency, some local governments just cut energy supplies to households and enterprises as the deadline approached.
These power blackouts caused ordinary people huge difficulties, which were not justified by these local officials' last-minute endeavors to meet their energy conservation targets at any cost. If consumers have to sacrifice their basic daily needs to help achieve some short-term green goals, how can they be expected to embrace a green lifestyle enthusiastically?
The Green Expo is a good chance to show that a greener lifestyle does not necessarily mean less convenience if green technologies can be properly combined with strong policy incentives to promote a greener lifestyle among the Chinese.
China has made progress in greening its industries. To meet the self-imposed goal of cutting the country's energy intensity by 20 percent, China invested about 2 trillion yuan ($301 billion) in energy-saving and emission-reduction projects during the 11th Five-Year Plan period (2005-2010).
On the whole, such green investment has enabled the country to cut 1.5 billion tons of carbon emissions. As a developing country, this is indeed a remarkable contribution to the global efforts to effectively control greenhouse gas emissions.
But since Chinese people are going to play a very big role in the country's pursuit of consumer-led growth in coming years, a greener lifestyle for most of them will be the real game-changer for the country's green growth.
The central government has ordered local governments to correct their malpractice and ensure normal power supplies to residents, but policymakers must do more to ensure public support for green growth is not undermined by those officials who fail to do their jobs.
A US electronics company invented a charger that draws its power from Wifi signals, according to TGDaily.com.
The "Green Seeds" chewing gum bottle designed by Jiang Gonglue makes it easier for you to deal with gum residue.
A French graduate designed a kettle using an incandescent bulb to heat water, according to dezeen.com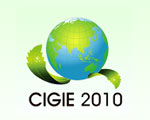 The China International Green Industry Expo 2010 (CIGIE 2010) is an important international green industry exhibition hosted by the Chinese government and held at the Beijing Exhibition Center, Nov 24 to 27.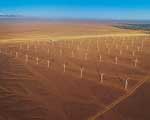 China Wind Power 2010 is the largest and most important international wind power conference and exhibition in China.
TradeWinds Shipping China 2010 moves to examine every important facet of the shipping industry's fortunes.