A Greener China
By Cong Fangjun (chinadaily.com.cn)
2010-11-25 08
Chinese Vice Premier Li Keqiang, leaders of ministries and commissions of the State Council of China, foreign politicians, famous experts and renowned business executives attended the opening ceremony and visited the expo site.
CIGIE 2010 is the most important and largest in the industry in China, offering professionals opportunities for new business. CIGIE 2010 drew 507 companies, including 380 from China and 127 from 25 other countries and regions.
Focused on clean energy, energy-saving and emission-reducing industries, environment protection industries and low carbon technologies, the next three days will feature a full display of first-class companies, technologies and products in green industries.
A US electronics company invented a charger that draws its power from Wifi signals, according to TGDaily.com.
The "Green Seeds" chewing gum bottle designed by Jiang Gonglue makes it easier for you to deal with gum residue.
A French graduate designed a kettle using an incandescent bulb to heat water, according to dezeen.com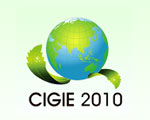 The China International Green Industry Expo 2010 (CIGIE 2010) is an important international green industry exhibition hosted by the Chinese government and held at the Beijing Exhibition Center, Nov 24 to 27.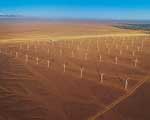 China Wind Power 2010 is the largest and most important international wind power conference and exhibition in China.
TradeWinds Shipping China 2010 moves to examine every important facet of the shipping industry's fortunes.