China issues guideline to create quieter environment
(Xinhua)
2011-01-26 13:15
| | |
| --- | --- |
| | |
BEIJING -- China's 11 government departments have jointly released a guideline outlining major measures to lessen noise pollution amid rising noise disputes and complaints, the Ministry of Environmental Protection said Tuesday.
The ministry's spokesperson, Tao Detian, said Tuesday the country saw rising complaints about noise pollution, which has caused an increasingly negative impact on the living environment in recent years.
Related readings:


 Shrinking of conservation zone draws environmental indignation


 China to enforce new regulations on e-waste recycling


 Marching for the environment


 Chinese climate negotiators discuss 'environmental integrity'

The 26-article guideline focuses on addressing noise pollution in fields including industry, construction, traffic and people's daily lives.
Further, the regulation bans businesses from using acoustic instruments outdoors to lure customers.
Also, heavy noise polluters are banned from entering industrial parks, according to the guideline.
Moreover, motor vehicles should strictly observe speed limits, traffic restrictions and use of auto horns around "noise-sensitive buildings" such as hospitals, schools, government organs, scientific research institutions and residential buildings, it said.
According to the guideline, government departments would also impose higher fines on noise polluters and collect fees for "discharges of excessive noise," in accordance with law.
The newly issued document calls on various government agencies, such as the ministries on environmental protection, science and technology, public security, finance, housing, transportation and railways, to make coordinated efforts to curb pollution.
Further, government organs could launch regular inspection campaigns in major cities, it said.
According to the guideline, government agencies will set up a system to examine sound-proof qualities of civilian buildings and provide a list of major noise pollution sources by the end of this year.
Also, the guideline ordered major cities to establish an automatic noise monitoring system and to equip each city in the country with at least one noise display screen by the end of 2011.
A US electronics company invented a charger that draws its power from Wifi signals, according to TGDaily.com.
The "Green Seeds" chewing gum bottle designed by Jiang Gonglue makes it easier for you to deal with gum residue.
A French graduate designed a kettle using an incandescent bulb to heat water, according to dezeen.com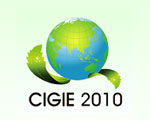 The China International Green Industry Expo 2010 (CIGIE 2010) is an important international green industry exhibition hosted by the Chinese government and held at the Beijing Exhibition Center, Nov 24 to 27.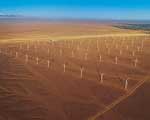 China Wind Power 2010 is the largest and most important international wind power conference and exhibition in China.
TradeWinds Shipping China 2010 moves to examine every important facet of the shipping industry's fortunes.