China to further promote green energy
(Xinhua)
2010-12-15 06:51
| | |
| --- | --- |
| | |
GUANGZHOU - China will increasingly promote the use of clean energy, since the country's energy needs are expected to increase by an equivalent of 2 billion tonnes of coal in the next decade, said Dai Yande, an official of the National Development and Reform Commission Tuesday during the 2010 Asia Energy Forum in Guangzhou city.
Related readings:


 Clean energy chiefs target US windfall


 Energy-saving plans help firms address emission challenges


 China approves more hydropower amid clean energy push


 China, US call for stronger energy cooperation
"China will use the lever of price to increase the demand for new energy," Dai said, "We will increase the share of non-fossil fuels in energy consumption to 15 percent by 2020."
"We will increase the installed capacity of nuclear power to 80 million kilowatts and hydroelectric power to 400 million kilowatts by the end of 2020,"  Dai added.
Further, China's major export hub Guangdong Province will invest 10 billion yuan ($1.5 billion) in green energy development in the next five years, said Li Chunhong, an official from the local government of Guangdong.
By 2010, the capacity of nuclear power in Guangdong will reach 24 million kilowatts, and new energy will account for 30 percent of the total energy consumed, Li said.
Opened on December 13 in Guangzhou City, capitial of Guangdong Province in south China, the two-day forum provides a platform for experts and officials from around Asia to discuss regional cooperation in developing green energy.
The first Asia Energy Forum was successfully held in Guangzhou in August 2009, and the forum is to be held annually in Guangzhou.
A US electronics company invented a charger that draws its power from Wifi signals, according to TGDaily.com.
The "Green Seeds" chewing gum bottle designed by Jiang Gonglue makes it easier for you to deal with gum residue.
A French graduate designed a kettle using an incandescent bulb to heat water, according to dezeen.com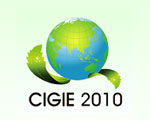 The China International Green Industry Expo 2010 (CIGIE 2010) is an important international green industry exhibition hosted by the Chinese government and held at the Beijing Exhibition Center, Nov 24 to 27.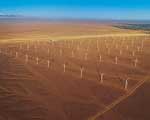 China Wind Power 2010 is the largest and most important international wind power conference and exhibition in China.
TradeWinds Shipping China 2010 moves to examine every important facet of the shipping industry's fortunes.