New strategies for power companies
By Liu Yiyu (China Daily)
2010-11-26 07:57
| | |
| --- | --- |
| | |
BEIJING - Global power conglomerates are shaping their new strategy in the world's fastest-growing green economy as China lays out its economic guidelines for the 12th Five-Year Plan (2011-2015).
China pledged to implement stricter measures during the 12th Five-Year Plan. In an effort to conserve energy and reduce emissions, the country's top economic planner, the National Development and Reform Commission (NDRC), said on Wednesday.
The nation also vowed to reduce carbon intensity by 40 to 45 percent, compared with 2005 levels, by the end of 2020.
Driven by China's determination to save energy and reduce emissions, power giants are laying out long-term strategies centering on clean technology.
Alstom, which installed a quarter of the world's power generation capacity, said it is seeking partners in China to co-develop a 200 to 300 megawatt carbon capture and storage (CCS) pilot project after six successful pilot programs in the United States and Europe.
Power generation accounts for 41 percent of the world's greenhouse gas emissions, according to Alstom data.
CCS is a means of mitigating emissions from fossil fuels and could reduce as much as 80 to 90 percent of carbon dioxide emissions from power plants.
"CCS is an inevitable trend in China, which will have to launch the technology by 2020 to meet its carbon reduction targets," said Richard Yeung, head of power of Alstom in China.
By Alstom's estimate, the amount of electricity generated by power stations installed with CCS systems could be equivalent to wind power, making it a competitive option for power generators.
The concerns over developing CCS projects in China, according to Yeung, are the low profitability of China's power generators.
"It is more of a social responsibility rather than a financial incentive", said Yeung, "only with government subsidies, can the carbon-reduction project be realized."
The company also has ambitions to expand in new energy sectors where it is only a beginner, especially in the areas where Chinese manufacturers took the lead, such as wind and solar power.
It is looking for Chinese partners to establish a joint venture for the manufacturing of wind power equipment, according to Yeung, who wants to hold off until the "overheating" industry completes consolidation.
For the next five years, the company will focus on hydropower and nuclear power, in which Alstom already has an advantageous market share in China, Yeung said.
China made clear that it will continue to support the green industry through government policies, laws and economic incentives over the next Five-Year Plan.
"We will guide capital flow into the green sector and encourage financial supports for green industry, including lending, bonds issuance and public listings," He Bingguang, a top official of the NDRC, said at the China International Green Industry Forum.
China Daily
(China Daily 11/26/2010 page14)
A US electronics company invented a charger that draws its power from Wifi signals, according to TGDaily.com.
The "Green Seeds" chewing gum bottle designed by Jiang Gonglue makes it easier for you to deal with gum residue.
A French graduate designed a kettle using an incandescent bulb to heat water, according to dezeen.com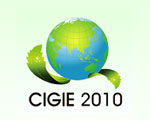 The China International Green Industry Expo 2010 (CIGIE 2010) is an important international green industry exhibition hosted by the Chinese government and held at the Beijing Exhibition Center, Nov 24 to 27.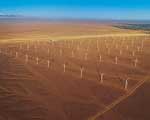 China Wind Power 2010 is the largest and most important international wind power conference and exhibition in China.
TradeWinds Shipping China 2010 moves to examine every important facet of the shipping industry's fortunes.