Growing emission credit market lures foreign partners
By Liu Yiyu (China Daily)
2010-11-26 07:57
| | |
| --- | --- |
| | |
BEIJING - Global environmental exchange operators are seeking partnerships in China to assure a place in the fledgling carbon emission trading market as the nation heads toward becoming a world leader in the low-carbon sector.
NYSE Blue, a new joint venture of exchange operator NYSE Euronext and carbon trading market infrastructure provider APX, is responding to emerging market opportunities in China. It is setting its sights on voluntary market activity in the country.
It has undertaken a joint project with the China Beijing Environment Exchange - the voluntary Panda Standard, which NYSE Blue hopes can become mandatory in the future.
"A carbon trading market is taking shape here," said Brian Storms, NYSE Blue's chief executive officer.
By 2020, China intends to reduce carbon emissions per unit of gross domestic product by 40 to 45 percent from 2005 levels.
The country has also been pushing ahead with ambitious plans to build low-carbon businesses. Incentive-backed renewable energy goals helped China become the leading manufacturer of wind turbines last year. The nation is also expected to surpass the United States to take a leading role in installed wind power capacity.
China's top economic planner, the National Development and Reform Commission (NDRC), is proposing to build a mandatory domestic carbon trading system.
A draft regulation on voluntary emissions trading was "almost ready" and will be issued "as soon as possible," Wang Shu, an official with the NDRC's climate change department, said at the United Nations climate talks in Tianjin in October.
"China is getting aggressive in the low-carbon market," said Storms.
All of these factors have attracted NYSE Blue to China, where it is discussing partnerships with local companies to build software that measures greenhouse gases. These measurements would be used in emission reporting, an important part of the carbon trading market.
"China could be the largest carbon trading market, and we expect it to account for as much as half of our business," Storms said.
Meanwhile, Intercontinental Exchange, the parent of Chicago Climate Exchange which partners with China's Tianjin Climate Exchange, also wants to get a foothold in the market, providing technologies and platforms involved in carbon trading as well as practical experience in carbon trading market designs, according to Jeffrey Sprecher, its chairman, who recently made an introductory tour of China.
China now has a dozen environmental exchanges where companies can buy and sell pollution permits. This comes only a year after the first three were set up in Tianjin, Beijing and Shanghai.
The nation has played a large role in the Clean Development Mechanism (CDM) under the Kyoto Protocol. By September, the government had approved 2,685 CDM projects. A total of 953 of these projects were successfully registered at the United Nations' CDM Executive Board, accounting for 40 percent of all registered projects.
China is also the largest supplier of Certified Emission Reductions (CERs).
However, voluntary emissions trading in the domestic market is new to both the government and investors.
"All three major climate exchanges in China are facing the same problem - that we are trying to create a market out of nothing," said Jian Lin, CEO of the Shanghai Environment and Energy Exchange.
The market does not have enough products or demand, said Jian, and, more important, the legislation, policy and standards are not fully in place.
Jeff Huang, the Chicago Climate Exchange's vice-president in Asia, said that the next step is to "operationalize" existing central government policies and build a large-scale domestic carbon trading market pilot program to show how market mechanisms can be harnessed to help industrial emitters achieve carbon compliance targets at lower cost and remain competitive.
A US electronics company invented a charger that draws its power from Wifi signals, according to TGDaily.com.
The "Green Seeds" chewing gum bottle designed by Jiang Gonglue makes it easier for you to deal with gum residue.
A French graduate designed a kettle using an incandescent bulb to heat water, according to dezeen.com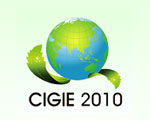 The China International Green Industry Expo 2010 (CIGIE 2010) is an important international green industry exhibition hosted by the Chinese government and held at the Beijing Exhibition Center, Nov 24 to 27.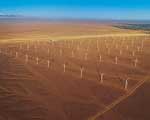 China Wind Power 2010 is the largest and most important international wind power conference and exhibition in China.
TradeWinds Shipping China 2010 moves to examine every important facet of the shipping industry's fortunes.