Electric cars to spark market
(China Daily)
2010-11-10 14:29
| | |
| --- | --- |
| | |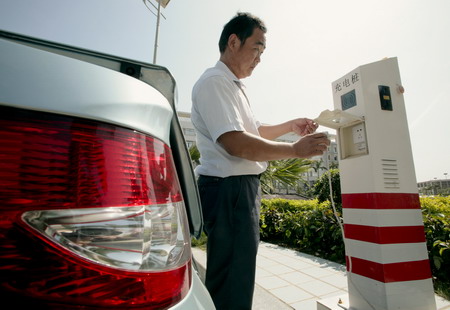 A man charges a BYD Co Ltd electric vehicle at the company's campus in Shenzhen, Guangdong province. [Photo / Bloomberg]

BEIJING - All-electric cars are the only area where Chinese automobile companies are likely to play a leading role in the global market, Chen Quanqing, president of the World Electric Vehicle Association, said on Monday.
"The area is where Chinese manufacturers have the smallest gap with the world's leading technology," said Chen, who is also a member of the Chinese Academy of Engineering, which advises the government and industry on key scientific and technological issues.
"Making all-electric cars also bypasses China's shortfall in internal-combustion engine technology and oil resources," he said.
Chen made the comments at the World Electric Vehicle Symposium and Exposition (EVS) in Shenzhen, a major fair for the world's electric car industry.
"Due to its deteriorating environment, China has made all-electric cars a priority in developing the electric vehicle industry," Chen said.
The term "electric cars" includes all-electric cars, those employing fuel cells, and hybrids.
The all-electric variety, exclusively battery-powered are the most environmentally friendly.
Chen added that the country's highly developed battery technology will also help domestically produced all-electric cars gain an advantage in the international market.
Related readings:


 Volkswagen gears up in race to electric vehicles


 Joint lab unveils Audi all-electric concept car


 HK sets three-month trial for new electric cars


 Electric car sector calls for support
The Chinese government has been fostering domestic sales by offering financial support in recent years.
In June, China granted subsidies of up to 60,000 yuan ($9,000) to buyers of all-electric vehicles in the five cities chosen for the pilot program - Shanghai, Changchun, Shenzhen, Hangzhou and Hefei. Buyers of plug-in hybrid cars are eligible for incentives worth up to 50,000 yuan.
Jia Bingcheng, chairman of Zhongwen Yixing Electric Car, said the company gets 500,000 yuan from the central government, and 300,000 yuan from local authorities, for every all-electric passenger car it produces.
The Shandong-based company has an annual production capacity of 500 cars, which sell for 1.3 million yuan.
"The subsidies make our cars more affordable than diesel models, giving us a competitive edge over traditional vehicles," Jia said.
The subsidies were established before the new-energy car industry was written into the draft of the 12th Five-Year Plan (2011-2015), China's economic development roadmap, as one of seven strategic emerging industries set to receive further government support.
According to a report by the Shanghai Securities News, China may invest more than 100 billion yuan in the alternative-energy vehicle industry during the next 10 years.
A US electronics company invented a charger that draws its power from Wifi signals, according to TGDaily.com.
The "Green Seeds" chewing gum bottle designed by Jiang Gonglue makes it easier for you to deal with gum residue.
A French graduate designed a kettle using an incandescent bulb to heat water, according to dezeen.com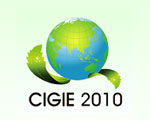 The China International Green Industry Expo 2010 (CIGIE 2010) is an important international green industry exhibition hosted by the Chinese government and held at the Beijing Exhibition Center, Nov 24 to 27.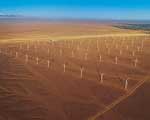 China Wind Power 2010 is the largest and most important international wind power conference and exhibition in China.
TradeWinds Shipping China 2010 moves to examine every important facet of the shipping industry's fortunes.