Student ideas take flight in Airbus 'green' initiative
By Zhuan Ti (China Daily)
2010-11-02 07:47
| | |
| --- | --- |
| | |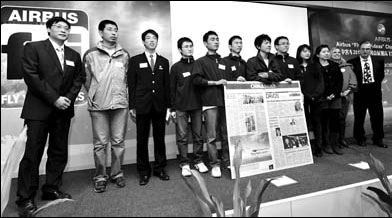 Airbus announces free China Daily subscriptions for students from eight universities including Beijing University of Aeronautics and Astronautics who participated in its Fly Your Ideas Challenge. Provided to China Daily
On Oct 26 more than 100 university students from Beijing, Tianjin, Xi'an, Harbin and Nanjing attended the Airbus Fly Your Ideas (FYI) Challenge in Beijing, part of a worldwide competition for students to develop new ideas for a greener aviation industry.
Airbus Vice-President of Strategy and Strategic Programmes, Communications Andrea Debbane and Peter Tiarks, general manager for customer support of Airbus China, highlighted the aircraft maker's history and presented the company's contribution to an environmentally friendly aviation industry.
"Fly Your Ideas is a unique opportunity for students to be part of Airbus' vision for an eco-efficient aviation industry of the future. The competition is designed to stimulate ideas for both a more connected and sustainable world," said Debbane.
The biennial contest has three rounds judged by a panel of Airbus and industry experts. It concludes with a final at next summer's Paris International Airshow.
By mid-October, nearly 700 students from 37 countries had registered on the FYI website for the challenge.
Students of any age, nationality, gender or discipline - from engineering to marketing and business, to philosophy and design - are invited to participate.
Proposals are welcome on all aspects of the "Environmental Life Cycle" - an approach Airbus uses to improve the environmental performance of an aircraft and its production processes.
According to Debbane, an example of such an approach is the Airbus concept plane named Engineers' Dream unveiled in July, which offers a glimpse into the future of flight.
Ultra long with slim wings, semi-embedded engines, a U-shaped tail and lightweight "intelligent" body help its environmental performance. The result is lower fuel burn, a significant cut in emissions, less noise and greater comfort.
"The Airbus concept plane represents an engineer's dream about what an aircraft could look like in the long term future," Debbane said. "With the Airbus concept plane we want to stimulate young people from all over the world to engage with us so that we can continue to share the benefits of air transport while also looking after the environment."
The Airbus Fly Your Ideas Challenge was first held in October 2008.
Chinese participants outnumbered those from other countries. Nearly 300 students set up 76 teams for the competition. A five-person team called BHF from the Beijing University of Aeronautics and Astronautics won the award "Airbus Employee Choice".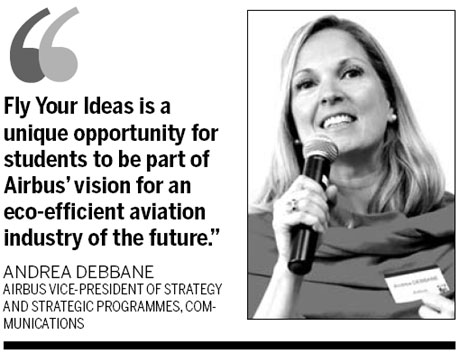 A US electronics company invented a charger that draws its power from Wifi signals, according to TGDaily.com.
The "Green Seeds" chewing gum bottle designed by Jiang Gonglue makes it easier for you to deal with gum residue.
A French graduate designed a kettle using an incandescent bulb to heat water, according to dezeen.com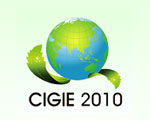 The China International Green Industry Expo 2010 (CIGIE 2010) is an important international green industry exhibition hosted by the Chinese government and held at the Beijing Exhibition Center, Nov 24 to 27.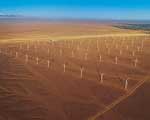 China Wind Power 2010 is the largest and most important international wind power conference and exhibition in China.
TradeWinds Shipping China 2010 moves to examine every important facet of the shipping industry's fortunes.