Vice-premier calls more afforestation for a greener China
(Xinhua)
2010-09-28 14:09
BEIJING - Chinese Vice-premier Hui Liangyu Monday called for increased efforts to push forward the nation's afforestation, in a bid to build a greener country.
Hui, who heads the National Afforestation and Greening Committee, made the remarks in a congratulatory message to the opening of the second Afforestation Exposition of China (AEC) held in Zhengzhou city in central China's Henan province.
In the message, Hui said China has met its afforestation goal - 20 percent forest coverage by 2010 - in advance, contributing much to the improvement of the environment.
The achievement is also a major boost for global efforts to combat climate change, he said.
But he also noted that forest coverage in China is still low, and so more afforestation efforts are needed.
The AEC was co-hosted by the State Forestry Administration of China and the Henan provincial government to showcase China's afforestation achievements.
The first exposition of its kind was held five year ago.
A US electronics company invented a charger that draws its power from Wifi signals, according to TGDaily.com.
The "Green Seeds" chewing gum bottle designed by Jiang Gonglue makes it easier for you to deal with gum residue.
A French graduate designed a kettle using an incandescent bulb to heat water, according to dezeen.com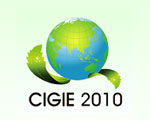 The China International Green Industry Expo 2010 (CIGIE 2010) is an important international green industry exhibition hosted by the Chinese government and held at the Beijing Exhibition Center, Nov 24 to 27.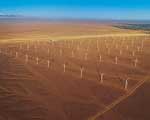 China Wind Power 2010 is the largest and most important international wind power conference and exhibition in China.
TradeWinds Shipping China 2010 moves to examine every important facet of the shipping industry's fortunes.