E China to reduce dyeing capacity for environment
(Xinhua)
2010-09-01 16:48
| | |
| --- | --- |
| | |
HANGZHOU - China's "textile town" Shaoxing county  is set to reduce its annual textile printing and dyeing capacity by 710 million meters of textile before Sept 15, in a bid to save energy and cut emissions, sources with the county government said Wednesday.
The reduction is about 5 percent of the current capacity of the county, which is located in East China's Zhejiang province.
The local government has closed down 600 sets of illegal and outdated textile printing and dyeing facilities in 40 companies, said Sun Zhongfu, head of Economy and Trade Bureau of Shaoxing county.
"We are going to reduce the number of textile printing and dyeing companies from 200 to 100, and reduce the output of printed and dyed fabrics from 15.6 billion to 10 billion meters per year," said Sun.
More stories:


 China's textile industry output rises 10%


 China's textile industry reports big profit rise


 China may start environment tax trial
Shaoxing county, which accounts for one third of China's total annual production of printed and dyed fabrics, is famed as "a city built upon cloth."
However, the energy consumption of Shaoxing county is nearly twice the average of Zhejiang province and the COD (chemical oxygen demand) discharge is three times the provincial average. COD is a major indicator for concentration of organic pollutants in sewage water.
As estimated by local environmental protection department of the county, the total water used up in textile dyeing amounted to 200 million tons last year. The industry also generates a large quantity of sewage water with a high density of organic pollutants every year. As for the pollutants concentration, every one liter of such sewage discharged by Shaoxing's textile printing and dyeing companies contains 1,000 mg of COD on average.
Sun Yunyao, head of Shaoxing county, said,"Apart from reducing the traditional printing and dyeing capacity to protect the environment, we should work to promote the upgrading of the textile industry by introducing environment friendly textile printing and dyeing technology."
A US electronics company invented a charger that draws its power from Wifi signals, according to TGDaily.com.
The "Green Seeds" chewing gum bottle designed by Jiang Gonglue makes it easier for you to deal with gum residue.
A French graduate designed a kettle using an incandescent bulb to heat water, according to dezeen.com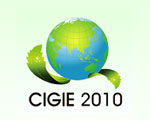 The China International Green Industry Expo 2010 (CIGIE 2010) is an important international green industry exhibition hosted by the Chinese government and held at the Beijing Exhibition Center, Nov 24 to 27.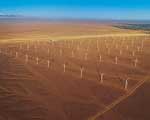 China Wind Power 2010 is the largest and most important international wind power conference and exhibition in China.
TradeWinds Shipping China 2010 moves to examine every important facet of the shipping industry's fortunes.