Agro income grows as farms go 'green'
By Peng Yuefei (China Daily)
2010-06-07 07:57
| | |
| --- | --- |
| | |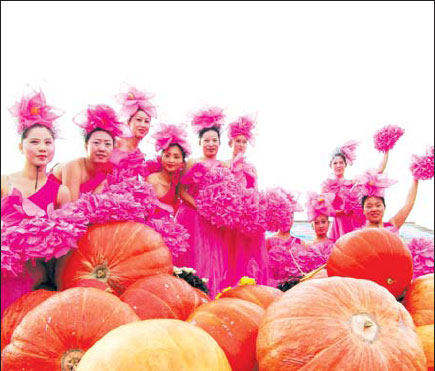 Harvest celebration in the northeastern countryside.
Even with one of the world's largest expanses of fertile black soil, Heilongjiang was long known as "the vast wild land in the north", sparse in population and limited in agriculture.
It is a sharp contrast to today's booming farmlands.
The wildness for which Heilongjiang was famed has been tamed a bit, but the province retains its excellent ecology, giving it distinctive agricultural status in "green industry" for its production of pollution-free or even purely organic products.
Heilongjiang is now the largest green agriculture region in China, with the cultivation area, output and value all leading the nation.
Development of green agriculture began 10 years ago and now is the mainstay of the agricultural economy and the most important contributor to growth in farmers' income.
Organic produce grown in the province totaled 29.2 million tons with a value of 71.7 billion yuan in 2009, growing 10.3 percent and 10.2 percent from a year ago.
With support from the government, the green agriculture industry has now developed a consolidated production chain with close ties between farmers, processors, wholesalers and retail outlets.
Last year more than 3.8 million hectares of farmland was used in green agriculture, an 11.4 percent increase from 2008. The expanded scale resulted in per capita additional income of 1,050 yuan to farmers, a rise of 9.3 percent from the previous year.
The increasing number of green food processing companies means farmers can quickly and reliably sell their products due to steady demand.
Heilongjiang had 500 green food processing enterprises by the end of last year, including 63 large companies with a production value of more than 100 million yuan each.
They have fostered a number of nationally recognized brands for organic and pollution free agricultural products, including Beidahuang, Wandashan, Wuchang and Longdan.
There is an even bigger network of wholesalers for green farm products. Heilongjiang has 1,040 businesses that wholesale the products with outlets throughout the country and reaching 38 countries and regions in Europe, the Americas and Asia.
It is projected that cultivated land in green farming will surpass 4 million hectares this year, a rise of 5.9 percent from 2009.
Produce and value are expected to reach 34.4 million tons and 75 billion yuan respectively, up 17.8 percent and 4.6 percent from last year.
(China Daily 06/07/2010 page18)
A US electronics company invented a charger that draws its power from Wifi signals, according to TGDaily.com.
The "Green Seeds" chewing gum bottle designed by Jiang Gonglue makes it easier for you to deal with gum residue.
A French graduate designed a kettle using an incandescent bulb to heat water, according to dezeen.com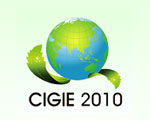 The China International Green Industry Expo 2010 (CIGIE 2010) is an important international green industry exhibition hosted by the Chinese government and held at the Beijing Exhibition Center, Nov 24 to 27.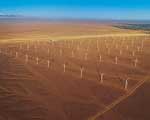 China Wind Power 2010 is the largest and most important international wind power conference and exhibition in China.
TradeWinds Shipping China 2010 moves to examine every important facet of the shipping industry's fortunes.