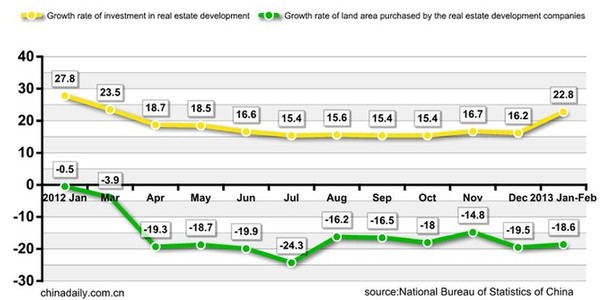 Growth rate of real estate investment and land purchase by real estate development companies
According to data from the National Bureau of Statistics of China, the total investment in real estate development during the first two months of 2013 was $107.25 billion, up by 22.8 percent year on year. The growth rate was 6.6 percent higher than the previous year. Investment in residential buildings was $73.70 billion, up by 23.4 percent, 12 percent higher than that in the previous year, and accounted for 68.7 percent of real estate development investment.
During the first two months, the total floor space under construction by real estate development companies amounted to 4,554.22 million square meters, up by 15.3 percent year on year. In contrast, the total land purchased by real estate development companies continued its downward trend. A total of 38.13 million square meters were purchased, an 18.6 percent decrease year on year.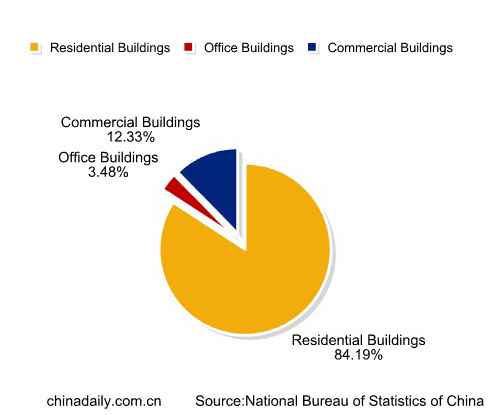 Floor area by building type
The total floor space in newly started construction projects was 230.01 million square meters, of which 174.31 million square meters are residential buildings, representing 84.19 percent of newly started construction. New office buildings and commercial buildings make up for 12.33 percent and 3.48 percent respectively.