Top 10 international talents' favorite regions in China
Shanghai is the most favorite Chinese city for international talents, followed by Beijing, South China's Guangdong province and East China's Jiangsu province, according to a report on regional international talent competitiveness released on Monday.
The report was conducted and released by the Center for China and Globalization (CCG) and the Southwestern University of Finance and Economics' Institute of Development Studies.
A comprehensive evaluation system was used to value a region's competitiveness of international talents in six dimensions - scale and structure of international talents, and innovation, policy, development and living environments.
"With rapid economic globalization, China has become international talents' new choice for long-term development and relocation and regional competition for international talents has begun," Wang Huiyao, president of CCG,said.
Let's take a look at the top 10 most favorite regions for international talents in China.
No 10 Sichuan province
Global talent competitiveness index: 1.97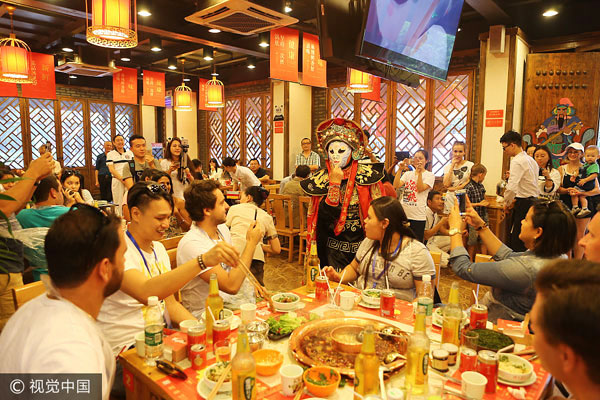 Tourists visit a hotpot restaurant in Chengdu, Sichuan province, on May 23, 2017. [Photo/VCG]