Top 10 robotics companies in the world
US website Robotics Business Review ranked the top 50 robotics companies leading the industry with innovative products, groundbreaking applications and significant commercial influence.
According to the website, two Chinese companies DJI and SIASUN Robot & Automation Co landed spots on the list.
Here are the world's top 10 robotics companies.
No 10 Epson Robots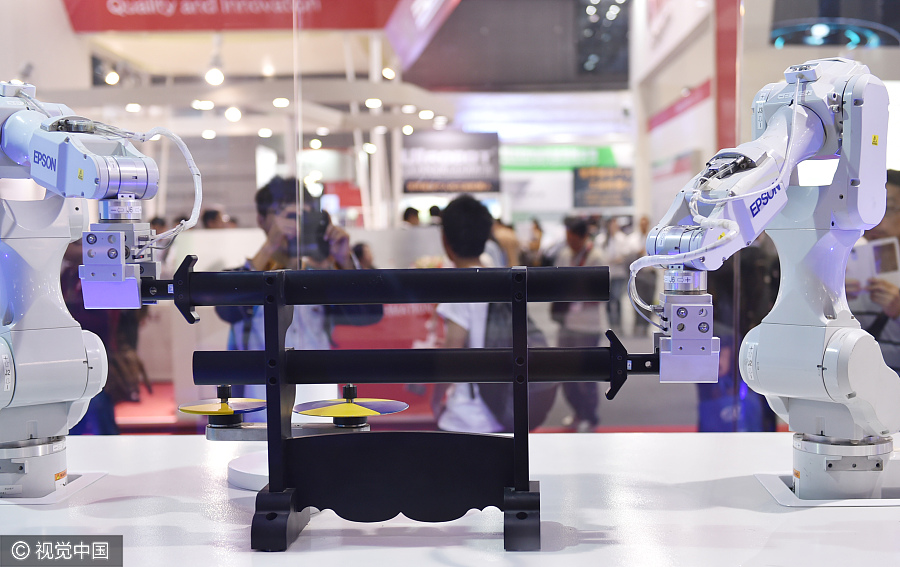 Epson Robots' products are on display at an expo in Shanghai, Nov 6, 2015. The company is a branch of Japanese corporation Seiko Epson, and is leading in PC controlled precision factory automation. [Photo/VCG]