Top 10 cities with most fiscal revenue
China has 14 cities whose local fiscal revenue exceeded 100 billion yuan ($14.54 billion) in 2016, China Business News reported citing official data.
The fiscal revenue of Shanghai totaled 640.61 billion yuan in 2016, taking the lead among all cities around China.
Beijing followed Shanghai, posting 508.13 billion yuan last year. Shenzhen overtook Tianjin, taking the third place with 313.64 billion yuan. It is the first time that Shenzhen saw its fiscal revenue exceed 300 billion yuan.
Let's take a look at the 10 cities with most fiscal revenue.
No 10 Chengdu
Fiscal revenue: 117.5 billion yuan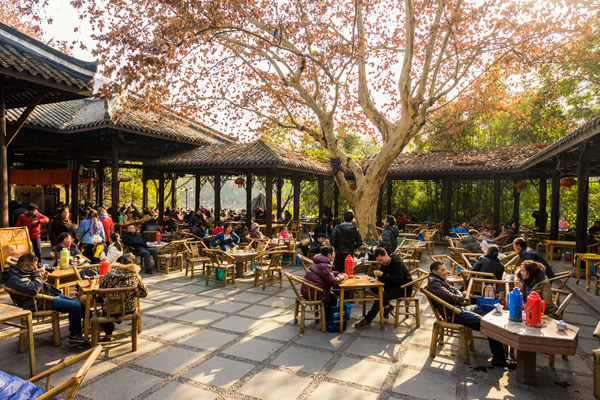 People visit a tea house in Chengdu, capital of Southwest China's Sichuan province, Dec 31, 2012. [Photo/VCG]