Top 10 most competitive economies worldwide
Global economies will focus on reform, innovation and talent to raise their competitive power, the World Economic Forum said in its latest annual Global Competitiveness Report 2017-2018, released in September.
According to the report, the Chinese mainland's competitiveness ranking moved up from 28th to 27th this year. Major emerging markets, such as China, India and Indonesia are becoming centers for innovation, catching up with advanced economies.
Here are the top 10 global competitive economies:
No 10 Finland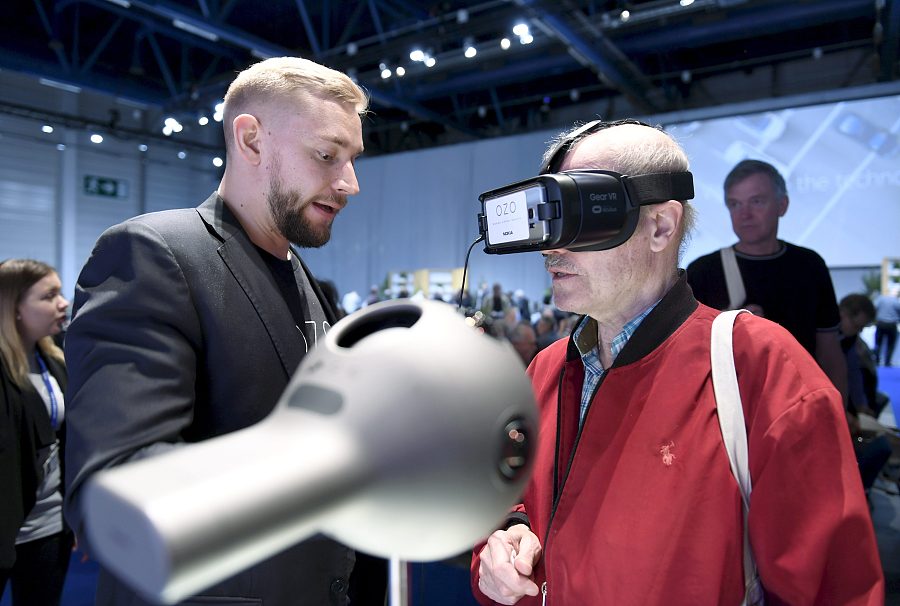 Nokia's Mikko Korhonen (left) demonstrates how to use the OZO Virtual Reality camera before the general meeting of the Finnish telecommunication network company Nokia in Helsinki, May 23, 2017. [Photo/VCG]