Shenzhen looks to reap Belt and Road bonanza
The Shenzhen Stock Exchange plans to become a leading capital formation center under the Belt and Road Initiative by offering diversified financial products and the necessary capital market infrastructure, said a top bourse official.
The capital formation center is for helping innovative companies find venture capital funds and go public at the bourse at mature development stage.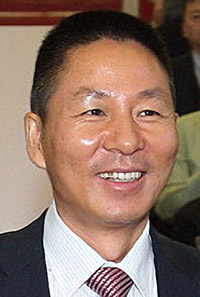 Wang Jianjun, president of Shenzhen Stock Exchange. [Photo provided to China Daily]
"The bourse has initiated the 'Cross-border Capital Service Platform' to support capital formation by matching projects from the Belt and Road regions with potential investors in China," said Wang Jianjun, president and CEO of Shenzhen Stock Exchange in an interview with China Daily.
The exchange's Tech 2.0 Platform has been helping China's innovative companies locate potential financing partners for three years and the same has now been extended to the Belt and Road regions.
Taking advantage of internet and online video technology, the platform hosts live road shows online to bring projects from Belt and Road areas to Chinese investors.
"The platform has showcased 23 projects from India, Cambodia, Laos and Pakistan. Projects from the UK, Canada, Myanmar, Vietnam and Malaysia are in the pipeline for Chinese investors." said Wang.
Besides Belt and Road projects, the platform also offers connectivity to similar platforms in Europe and North America.
"In order to facilitate listed companies' participation in diverse projects in the Belt and Road area, we are diversifying the financial products and tools to help financial development activities," Wang noted.
"In the future, we will attract governments and enterprises in the B&R area, as well as Chinese companies who have already established business there, to issue Panda bonds in our exchange", he explained.
Currently, major Belt and Road projects rely on government funding and commercial bank loans. Given the limitation of such financing methods, he says the exchange market can offer a more sustainable means of financing in the long term.
Moreover, technology is another key aspect the exchange focuses on. According to Wang, Shenzhen Stock Exchange's proprietary trading system is among the best in the world and the bourse also can offer technical support to other exchanges in the Belt and Road area.
Its system is capable of continually processing 300,000 orders each second and the average order processing time delay is about 1.1 milliseconds. Its capacity is up to about 300 million accounts and 50,000 stocks.
It is ready to lead the technology committee of the Pakistan Stock Exchange and participate in its technological development.
"We are currently in discussions with another foreign exchange for cooperation and several others have shown interest," Wang said.
Among all overseas collaboration, Shenzhen-Hong Kong Stock Connect, which was launched last December and allows investors to trade in each other's market, is no doubt a milestone.
As of Oct 19, 2017, net inflow from Hong Kong to the Shenzhen market through the scheme reached 138.6 billion yuan ($2.1 billion)-almost double that of the other direction, which is 71 billion yuan.
"Shenzhen-listed innovative companies have become a unique asset category and are highly recognized by foreign investors who are eager to share the results of China's economic transformation by investing in Shenzhen-listed companies," Wang said.
Shenzhen Stock Exchange has been taking regular road shows to major international financial centers, including North America, Europe, Japan, Singapore and Australia, to brief international clients about the exchange's services and Shenzhen-Hong Kong Stock Connect program.