Mixing business with pleasure: 5 entrepreneurs motivated by their passion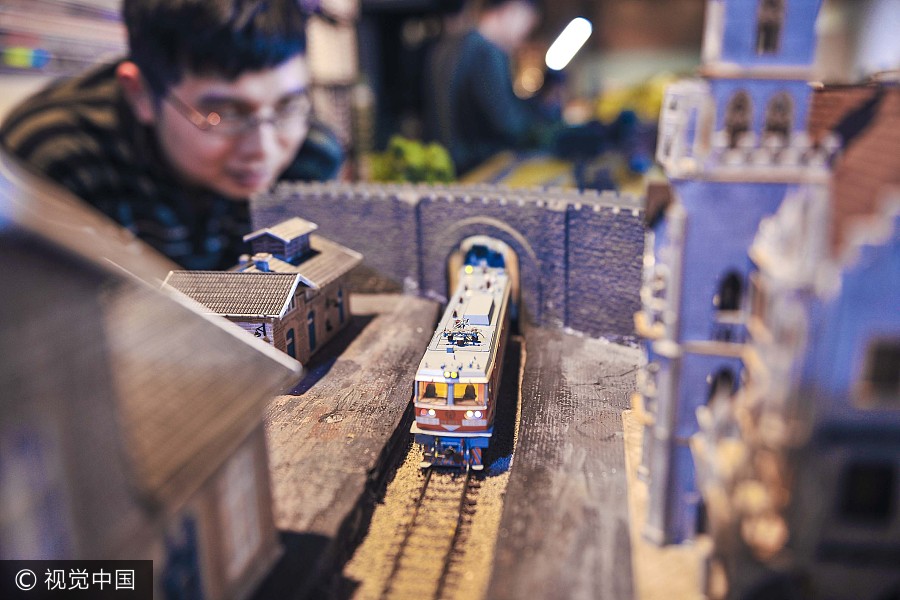 Zhong Yan looks at a model train at his shop in Shanghai, April 8, 2017. [Photo/VCG]
Zhong Yan has a master's degree from a university in the United States, but it was his interest in model trains that dictated his next move. When he returned to China, he opened an online model train shop on Taobao.
Because customers appreciate his good service, his shop has earned a good reputation among enthusiasts.
Zhong not only sells model trains, but also makes model locomotive himself. He has made the 8K locomotive model according to the real locomotive displays at China Railway Museum.
It cost more than 1 million yuan ($147, 456) to build the model 8K locomotive which includes more than 600 parts.
Zhong has now opened an offline shop along Suzhou River in Shanghai, and the model 8K locomotive is selling well in both domestic and overseas markets.