Energy SOEs in merger talks apply for trading halt extension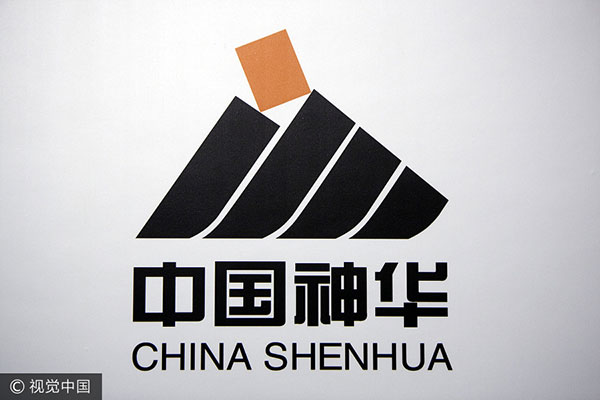 The company logo of China Shenhua Energy Co Ltd is displayed during a news conference following the company's annual results in Hong Kong, China, March 29, 2016. [Photo/VCG]
China Shenhua Energy and GD Power Development have applied to extend a share trading halt as merger discussions continue, Shanghai Securities News reports. 
The two companies suspended their shares on June 5 and issued a statement on Tuesday requesting a one month trading halt.
Earlier media reported their parent firms China's largest coal miner Shenhua Group and energy producer China Guodian Corp are in merger discussions which are expected to result in the creation of an energy giant with a combined asset of 1.73 trillion yuan ($254 billion).
According to the latest statements, the merger deal may involve energy assets. So far, the range of reorganized assets has not been finalized, and the transaction mode is also in discussion.
This year, the government pledged to deepen reform of State-owned enterprises and promised measures, including the introduction of a mixed ownership system and efforts to make SOEs leaner and healthier.
According to the National Development and Reform Commission, substantial steps should be taken in electricity, oil, natural gas, railway, civil aviation, telecommunications and military industries.
Last week, the State Council approved a merger between China National Machinery Industry Corporation (Sinomach) and textile giant China Hi-Tech Group Corporation, reducing the number of central SOEs to 101.
The State-owned Assets Supervision and Administration Commission has planned to reduce the number of central SOEs to under 100 as part of the ongoing reforms to improve efficiency.