SPIC in talks with Latin America Power to buy Chile assets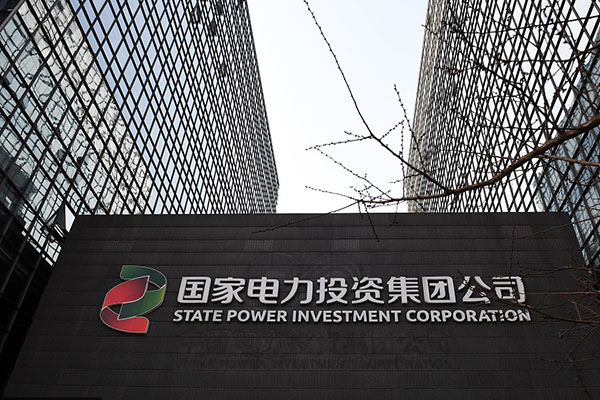 A sign for State Power Investment Corp is seen in Beijing, Jan 12, 2017. [Photo/VCG]
State Power Investment Corp (SPIC), one of the top five power generators in China, is in exclusive talks with Latin America Power to acquire the latter's Chilean asset for $325-$400 million, Reuters reports.
Latin America Power has more than 300 megawatts of wind power and hydropower assets in Chile and Peru, among which over 250 megawatts is located in Chile, including two large wind farms near Chile's capital Santiago.
In 2015, bankrupt US solar company SunEdison agreed to buy Latin America Power for $700 million. However, SunEdison later halted the deal, resulting in a court battle. Last year, SunEdison paid $28.5 million to reach a settlement.
Latin America Power then put these assets back on the market and attracted some companies, including Chile power company Colbun, China's SPIC and Canada's BluEarth Renewables Inc, people familiar with the matter told Reuters.
However, BluEarth and Colbun will not bid for these assets any more, the sources said.
If the acquisition succeeds, it will mark SPIC's another major stride into Latin American renewable market.
In December 2015, SPIC purchased Pacific Hydro for $2.5 billion from Australia's largest pension fund investor IFM Investors. Pacific Hydro had almost one gigawatt of wind and hydropower assets at the time of acquisition, located in Brazil, Chile, and Australia.
Agencies contributed to this story.