ECB gives yuan its seal of approval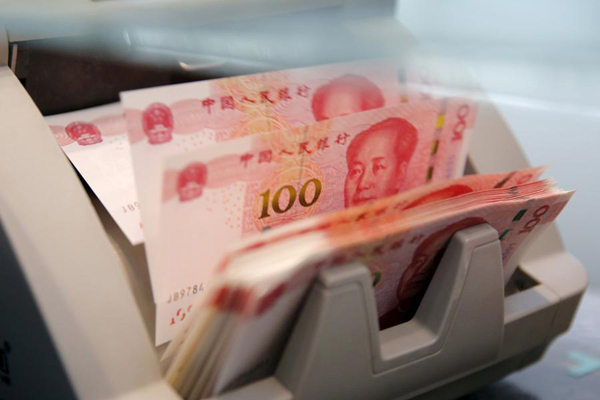 Chinese 100 yuan banknotes are seen in a counting machine while a clerk counts them at a branch of a commercial bank in Beijing, March 30, 2016. [Photo/Agencies]
The European Central Bank (ECB) announced it has invested 500 million euros ($561 million) of its reserves in renminbi-denominated asset during the first half of this year, signaling a growing acceptance of the global currency.
The investment reflects "importance of China as one of the euro area's largest trading partners," the bank said in a statement on Tuesday.
Renminbi has become part of the ECB's foreign reserves, alongside US dollar, Japanese yen, gold and Special Drawing Right (SDRs).
The investment was made by selling a small portion of the bank's US dollar holdings, which remain the largest portfolio, it noted.
The use of renminbi as a global international currency has increased in recent years, the ECB said.
Last October, the International Monetary Fund included renminbi in the SDR basket as the fifth currency after the dollar, euro, yen and the British pound.