CBRC mulls guidelines to prevent financial risks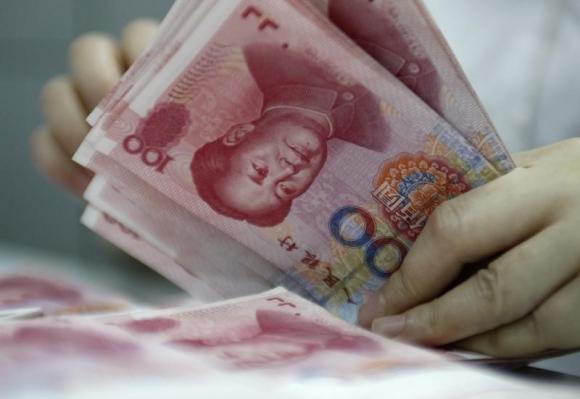 An employee counts yuan banknotes at a bank in Huaibei, Anhui province.[Photo/Agencies]
China's banking regulator vowed on Friday to clean up irregularities in the sector and intensify the crackdown on financial speculation that exploits systemic loopholes.
Yang Jiacai, assistant chairman of the China Banking Regulatory Commission, said the regulator will soon issue guidelines on preventing financial risks.
The comprehensive regulation will include all innovation-driven businesses.
Industry observers said the CBRC's statement underscores the government's determination to contain both systemic financial risks and the rising trend of "exit the real, enter the fake"-the practice of companies abandoning real economic activity and seeking financial speculation instead.
Yang urged banks to increase transparency of their business. The CBRC, he said, will scrutinize complex financial products and transactions involving too many participants.
"The new guidelines will offer specific requirements in 10 major areas and provide concrete action plans to address major risks," Yang said at a news conference.
Yang further said the regulator will crack the whip on financial institutions indulging in irregular arbitrage, illegal transactions, wrongful profit-making and improper fees or charges.
Xu Jieqin, deputy director of the Policy Research Bureau of the CBRC, said serving the real economy and supporting the supply-side structural reform will be a top priority for the banking industry this year.
The CBRC urged commercial banks to accelerate disposal of their bad assets and adopt a credit policy that would support healthy and stable development of the property market.
The Chinese central bank and the regulators of the banking, insurance and securities industries have been jointly drafting a comprehensive regulatory framework to tighten supervision of the asset and wealth management businesses of the country's financial institutions.
The opaque segments, with many investment products amid a regulatory void, have been seen as key sources of risk to the banking system.
The CBRC on Friday also called on banks to improve their internal governance. It said it will allow more private capital in the sector to improve the shareholding pattern in financial institutions.