China releases draft bike-sharing regulations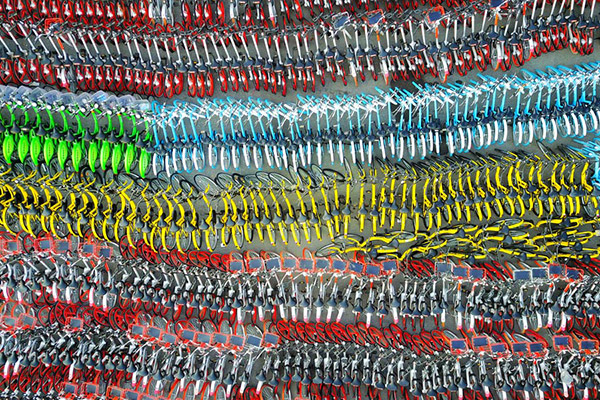 More than 4,000 bicycles of different colors are parked after authorities impounded them in Shanghai, on Mar 1, 2017. [Photo/VCG]
SHANGHAI - The booming bike-sharing industry has led bicycle associations in China to produce a draft guideline Thursday to regulate the industry.
Led by bicycle associations in Shanghai and Tianjin, the draft solicits advice from China's major bicycle manufacturers and bike-sharing companies such as Mobike and ofo.
It comprises standards on the production, operation and maintenance of shared bikes, which has witnessed a soaring number of complaints recently.
"There were only eight such complaints in Shanghai in the first half of 2016, but the number rose to 176 in the second half. As of March this year, we have received more than 460 complaints," said Ning Hai, deputy secretary general of the Shanghai Consumer Council.
Random parking, high malfunction rate - though often caused by vandals, are at the top of the list.
In response, the draft demands companies hire one member of maintenance personnel for every 200 bikes.
More than three million shared bikes are on the streets of Chinese cities, which means at least 15,000 staff should be hired to support the industry.
The draft also specified a service life of three years for all such bikes and requested companies provide bike-sharing services open a 24-hour hotline to handle customer complaints.
The draft is now awaiting public opinion and is expected to take effect in May.