Wahaha chief labels growing Sino-Israeli biz ties as win-win
Chinese companies are actively seeking mature technologies in Israel to bring to China to develop high-return businesses, according to the chairman of Hangzhou Wahaha Group Co Ltd.
Zong Qinghou, chairman of China's largest beverage producer, said Israel's high-tech companies could find a huge market as well as funding in China.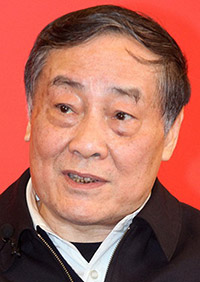 Zong Qinghou, chairman of Hangzhou Wahaha Group Co Ltd. [Photo provided to China Daily]
"Israeli companies are pleased to sell their technologies because their home market is relatively small," said Zong.
He said the company is seeking robot technologies from Israel for its new factory set to be built in Lin'an in East China's Zhejiang province.
Wahaha has been involved in the research and development of robots since 2011. It has developed industrial robots, which are used for packaging, palletizing and production material delivery.
At the end of 2015, Wahaha had 30 industrial robots in its own factories. In 2016, another 100 will be put into operation.
According to data from IVC Research Center, Chinese investors invested $500 million in Israeli startups in 2015. Chinese investors also invested $1 billion in Israeli venture capital funds in 2016, up 18 percent year-on-year.
The Chinese and Israeli governments are working closely to establish a top-level mechanism for cooperation between companies in the two nations.
Minister of Science and Technology Wan Gang said on Monday that China and Israel had agreed to deepen cooperation in innovation. The China-Israel Joint Committee on Innovation Cooperation has played an important role in guiding the innovation development between the two nations, said Wan.
He added Chinese Vice-Premier Liu Yandong and Israeli Prime Minister Benjamin Netanyahu would attend the third meeting of the China-Israel Joint Committee on Innovation Cooperation on Tuesday in Beijing.
According to Wan, China has been Israel's largest trade partner in Asia and Sino-Israeli trade will continue to have bright future prospects.
Netanyahu said on Monday that Israel is a "technological global power" and aspires to be "the perfect junior partner" to Chinese investors.
He said there are huge opportunities in sectors such as cyber security, automotive technology and data for Chinese and Israeli companies.
On Monday, Netanyahu met the chiefs of 11 large companies, including Jack Ma, chairman of Alibaba Group Holding Ltd, Liu Chuanzhi, chairman of Lenovo Group Ltd, Wang Jianlin, chairman of Dalian Wanda Group Co and Zong Qinghou, chairman of Hangzhou Wahaha Group.