Oishi hungry for increased China growth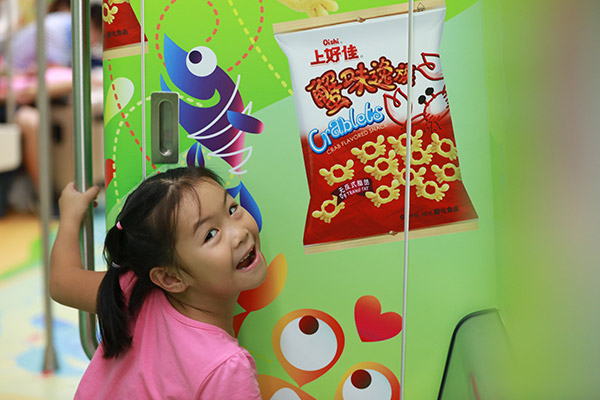 A child stands in front of an Oishi snack food poster in Nanchang, Jiangxi province. [Photo/China Daily]
Oishi, the snack-food giant from the Philippines, has come to value China as a center of new technology to spur further growth in its business, as the market has become an ever more sophisticated and international one.
However, Larry Chan, head of China operations for Liwayway Group, the company behind Oishi snacks, said he still sees a sense of hesitance and caution among Filipino entrepreneurs when it comes to investing in China, despite the potential in the market.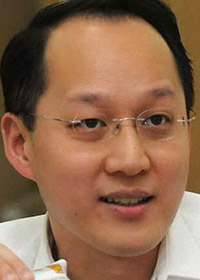 Larry Chan, head of China operations of Liwayway Group. [Photo provided to China Daily]
"I think people are very interested. They know China is their opportunity, but they are also very careful," Chan told China Daily on Wednesday.
"It's still a very different environment and culture compared with the Philippines. People tend to be on the conservative side, maybe hesitant to make that leap.
"In terms of resources, China has been a major source of agricultural materials, and now, new technology. With our presence in China, it also expands our capability to develop new products," Chan said.
Liwayway has made Oishi a household name in China since it set up its China headquarters in Shanghai in 1993.
However, the dynamics in the Chinese market have changed in recent years with the emergence of e-commerce and rising labor costs, which has presented the company with new challenges.
As operational costs "increased significantly" in the past few years, Liwayway turned to investing in new products and technology, in a bid to keep its edge in the market.
The company has more than 150 products under the Oishi brand in China, bigger than the product line in its home country.
Still positive about the China market, Liwayway continues to invest across China.
Chan said China had become "a very international market", where "you can access different resources from around the globe".
"I think that's a big advantage," he added.
Liwayway currently runs 16 factories in China, with new plants in Shandong, Jiangxi, Fujian and Shanghai. The company also acquired Spanish beverage company Cola Cao's business in Tianjin for $13 million in May 2016.
By the end of 2015, Philippine investment in China exceeded $3.2 billion. And Chinese firms are expected to invest more than $10.4 billion in the Philippines, mainly in infrastructure and industrial park projects.
These projects are expected to create 11,500 jobs for the Filipinos, Philippine Trade and Industry Secretary Ramon Lopez is reported as saying.
The amount of this deal surpassed the total amount of direct investment by the end of 2015 from China in the Philippines, which was only $783 million.
In terms of trade, China has become the biggest trading partner of the Philippines for three consecutive months since November 2016 with steady growth in trade volume.