China's real estate investment up 8.9% in Jan-Feb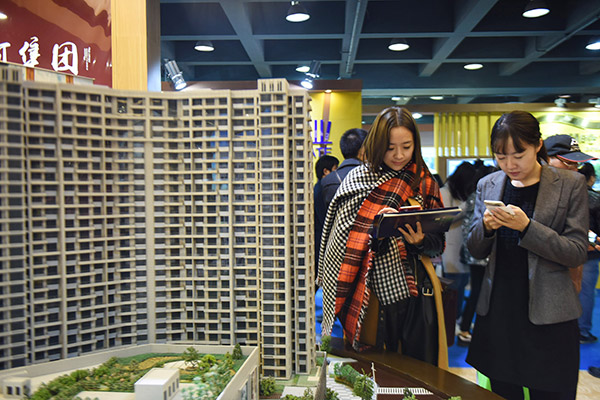 A potential homebuyer checks out a property project in Hangzhou, Zhejiang province, Dec 17, 2016. [Asianewsphoto by Long Wei]
BEIJING - China's investment in property development continued to rise in the first two months of this year, official data showed Tuesday.
Investment in real estate development grew 8.9 percent year on year in January and February, 2 percentage points faster than the overall growth rate of 2016, according to the National Bureau of Statistics (NBS).
For residential properties, investment rose 9 percent year on year, and the floor space of new residential construction expanded 14.8 percent year on year.
Property investment in central China grew faster than in eastern and western regions.
Housing sales maintained robust growth. In terms of floor area, property sales jumped 25.1 percent, while sales rose 26 percent in value.
By the end of February, 705.6 million square meters of property remained unsold in China, increasing by 10.2 million square meters compared with December 2016.
The Central Economic Work Conference at the end of last year set the tone for the real estate market in 2017: stable and healthy development.
"Houses are built to be lived in, not for speculation," said a statement issued after the conference.
China will release February housing price data of major cities on Saturday.