Chinese investments pour into London property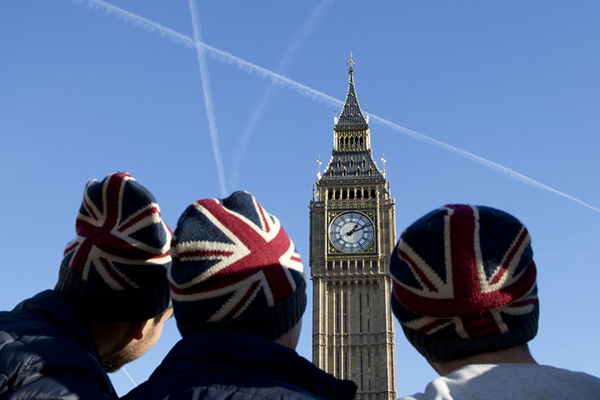 Visitors at the Elizabeth Tower, better known as the Big Ben in London. [Photo/VCG]
Chinese investors broke records by spending 805 million pounds ($1.01 billion) on property in London's West End in January, around 80 percent of the amount spent by Chinese investors in that market during the whole of 2016.
Total transactions in London's West End commercial property market during January came to 841 million pounds.
Four out of six deals transacted during the period involved Chinese buyers, according to the latest statistics issued by estate agent Savills.
Savills said the numbers confirmed a trend of increasing Chinese investment in London's property market since Britain's vote to exit the European Union referendum in June, with Brexit uncertainties leading to a depreciation in the value of the pound of more than 10 percent against the Chinese currency-the yuan.
Another reason for the surprising January statistics was a single massive transaction involving CC Land Holdings Ltd, which acquired One Kingdom Street in Paddington for 292 million pounds.
By Savills' calculation, it was the second-biggest transaction ever by a Chinese investor in the West End market, and was one of three deals each worth more than 200 million pounds.
Paul Cockburn, director of the central London investment team at Savills, said that the influx of overseas investors prompted by sterling's devaluation was continuing.
"From a Chinese investor's standpoint, London looks attractive as the currency shift means that entry prices may appear 15-20 percent lower than this time last year," he said.
The numbers from Savills match the latest statistics from property broker JLL, which show Chinese investors bought more than 3.15 billion pounds worth of central London commercial assets in 2016, accounting for 22.5 percent of total central London transaction volumes, compared with their purchase of less than 1 percent in 2006.