Banking body prepares list of PPP projects in Xinjiang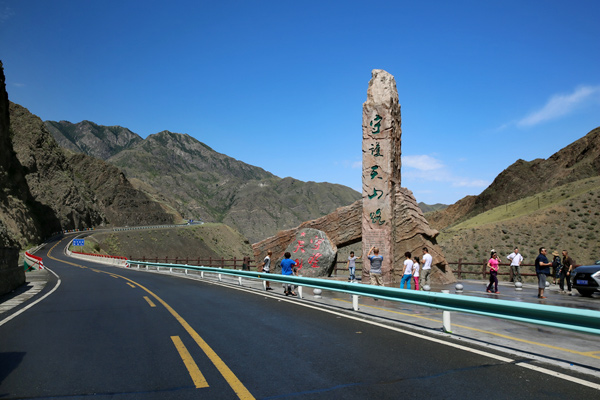 Visitors take photos along a highway in Northwest China's Xinjiang Uygur autonomous region, July 26, 2016. [Photo/VCG]
Xinjiang Bureau of the China Banking Regulatory Commission (CBRC) is preparing a list of its public-private-partnership projects (PPP) with local governments in Northwest China's Xinjiang Uygur autonomous region.
The region has set up more than 800 PPP projects, which are expected to involve a total investment of 444.7 billion yuan ($64.7 billion), and most of them are related with infrastructure construction, said Wang Junshou, director of Xinjiang Bureau of the CBRC, on Thursday.
A public–private-partnership is a cooperative model between governments and private sectors.
Xinjiang plans to invest 1.5 trillion yuan in fixed assets in 2017, up 50 percent year-on-year, to promote local infrastructures including highways, railways, airports, water resources, energies and communications, according to Xinjiang government work report.
"The ultimate goal of the PPP projects is to shore up weak spots that Xinjiang have met during its development," said Wang.
He added that although Xinjiang has a 5,700-kilometer border, it only has several low-level highways and lack of infrastructure is currently Xinjiang's weakest link.
"With investment from both the government and financial institutions, PPP projects will strengthen infrastructure construction of Xinjiang and help the region become an important transport corridor," Wang said.