Ice and Snow World heats up Harbin's economy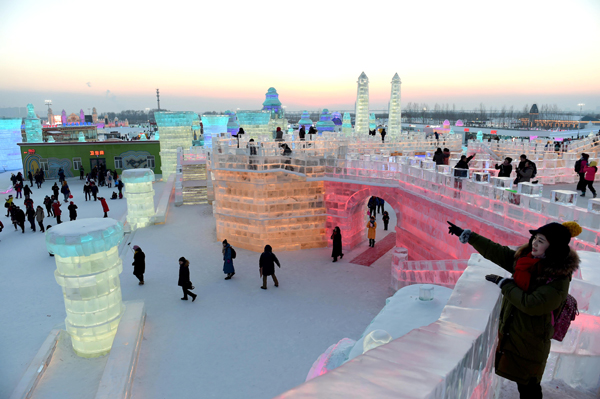 Tourists visit the Ice and Snow World in Harbin, capital of Heilongjiang province. [Photo/Xinhua]
A total of 240,000 people visited the Ice and Snow World in Harbin, capital of Heilongjiang province, during the recent Spring Festival holiday (Jan 27-Feb 2), up 20 percent on the same time last year, according to local government data.
The boost in visitors wasn't just good news for the northeastern city's tourism sector, it also gave other industries such as hospitality, retail and transportation services a shot in the arm.
Sales of 15 major retailers and restaurants in the city amounted to 187 million yuan ($27 million), growing 10.6 percent on a year-on-year basis. The sales volume of local products was 25 percent higher than usual.