Uneven 'heat' in trading links expected to stick around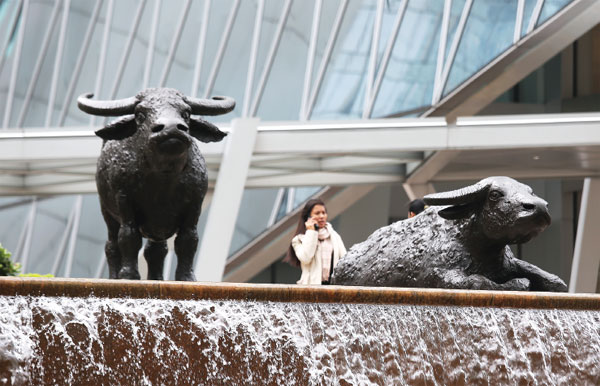 The external view of Hong Kong Exchanges and Clearing Ltd (HKEX). [Parker Zheng/China Daily]
Despite offshore investors now having more access to A-shares through trading links with Hong Kong, analysts said the trend of uneven "heat" between the markets is set to continue, Securities Daily reported on Tuesday.
Southbound flow through the trading links recorded a net buying of 21.69 billion yuan ($3.16 billion) in Hong Kong-listed stocks over the past month, while northbound flow was 16.57 billion yuan in comparison following the launch of Shenzhen-Hong Kong Stock Connect in December.
Together with the previously launched Shanghai-Hong Kong Stock Connect, both schemes allow individual overseas investors to directly invest in mainland-listed stocks.
Kweichow Moutai, Ping An Insurance, Shanghai International Airport and SAIC Motor are so far among the most actively traded stocks by overseas investors under the schemes, according to statistics from Hong Kong Stock Exchange.
The launch of the trading link between Shenzhen and Hong Kong has a more strategic footing than the eventual substantial index movement, independent analyst Guo Shiliang told the newspaper.
Given the different market and liquidity conditions, the link is unlikely to generate the same level boost compared to two years ago following the Shanghai-Hong Kong Stock Connect, he added.
Despite a slow start, analysts expect the trading volume through the links could pick up once A-shares get closer to being included in the MSCI Emerging Markets index.