Chinese lenders' bad loan ratio at 1.74% by 2016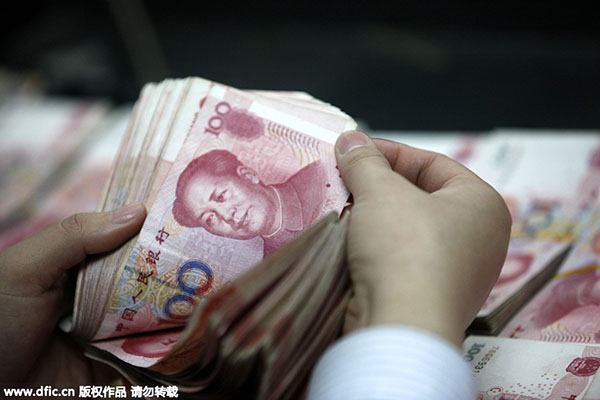 A Chinese clerk counts yuan banknotes at a bank in Huaibei city, East China's Anhui province, January 22, 2015.[Photo/IC]
BEIJING - Chinese lenders saw their bad loan ratio reach 1.74 percent at the end of 2016, the country's banking regulator said Wednesday.
The ratio was 0.02 percentage points lower than at the end of September, with the value of outstanding non-performing loans (NPLs) rising 18.3 billion yuan ($2.7 billion) to reach 1.51 trillion yuan, the China Banking Regulatory Commission (CBRC) announced.
An NPL is one in default or close to default.
Chinese lenders' net profits grew 3.54 percent year on year to 1.6 trillion yuan in 2016, said the CBRC.
The banks' loan loss provisions, or funds set aside to cover potential loan losses, reached 2.67 trillion yuan.
The average capital adequacy ratio, the ratio of a bank's capital to its risk-weighted assets, was 13.3 percent. By the end of last year, Chinese banks' total assets grew 15.8 percent year on year to reach 232 trillion yuan, according to the CBRC.