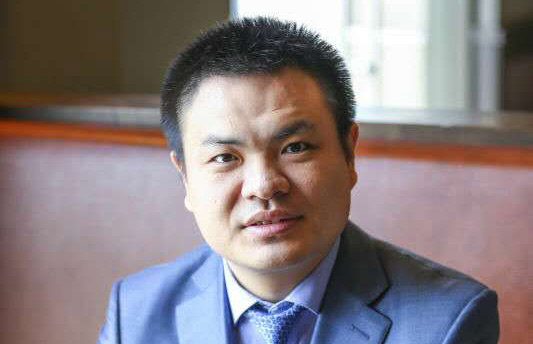 Liu Ruopeng, president of Kuang-Chi Group.[Photo provided to chinadaily.com.cn]
Kuang-Chi Group, a Shenzhen-based future science company, plans to invest 10 billion yuan ($1.5 billion) in several projects in Hangzhou, one of which is an experiencing center that allows ordinary people to experience life in the future and near-outer space flight simulations.
Liu Ruopeng, president of Kuang-Chi Group, said that people will be able to experience what it feels like to live in a futuristic room where furniture can move, think and reconfigure themselves in Future Valley.
Visitors to the Valley can also log into a simulation aircraft of a deep space tour that offers the experience of flying up to 21 kilometers above the ground, which is just beyond the border of outer space.
Kuang-Chi Group set up a subsidiary in 2014, which went public in Hong Kong Stock Exchange in August 2014. Around 3,000 scientists from more than 40 countries will congregate in the Valley to conduct research. The Valley is expected to open by the end of next year.
"Our mission is to develop science and technology that create a future life ecology," said Liu. "We have chosen Hangzhou because it is a city that embraces innovation and tolerates failure, for the Valley. Moreover, the South Lake, where the Valley is going to be built, has a large water surface and cubical space for us to run the machine," he said.
The Kuang-Chi GCI Fund & Incubator, a global incubator mechanism initiated by Kuang-Chi, was established in Tel Aviv. The first phase of $50 million has just been invested into projects that aim to change the future of Man's way of life.
Liu is in Hangzhou for the Business 20 Summit, which he believes is a great occasion to strengthen connectivity throughout the world.
"Science needs globalization to deliver a connected system that fundamentally changes every aspect of people's life. An important theme of the event is to connect the world into a common community, which is exactly what future science needs to create new productivity," said Liu.