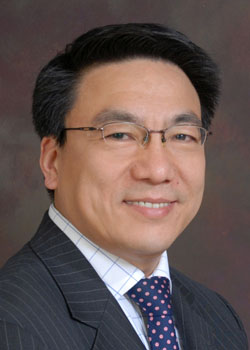 Qu Hongbing, Chief China Economistat HSBC
The G20 Leaders Summit is a good opportunity for global policy makers to advocate a medium-term financial and business agenda such as reforming global monetary system, promoting green finance and infrastructure investment and more progress on China-US bilateral trade, said Qu Hongbing, Chief China Economistat HSBC.
Qu said his expectations for the summit to focus on a mid term agenda is due to many short term worries in the financial systems, compared to this February during the Finance Ministers and Central Bank Governors Meeting in Shanghai, when short term financial concerns dominated discussions, including that of fear over renminbi depreciation, growth risks and competitive devaluation by major currencies.
In comparison, he said economic activity has stabilized in China, supported by fiscal expansion, and fears over a 'hard-landing' have subsided. Meanwhile, the near term market impact of Brexit appears limited, particularly given the prospect of further easing in the UK.
"With less near-term worries on the radar, we think China's policy makers will seek to advocate a more medium term agenda for the global economy, one that features reforms to the global monetary system, greater use of green finance, and a more prominent role for infrastructure investment. Chinese policy makers may also try to push for more progress on the bilateral trade deal with the US, given that President Obama's term is drawing to an end," Qu said.
On reforming global monetary system, one big change is the inclusion of renminbi in the International Monetary Fund's new Special Drawing Rights (SDR) basket in October, so G20 can be an opportunity for China to push for broader usage of the SDR in the global monetary system, advocate reforms of the IMF and ways to better monitor global capital flows, Qu said.
"Over the past few years China has increasingly become more involved in the global financial regulatory structure and signaled strong interest in shaping future policies. China will also start to disclose SDR-denominated foreign exchange reserves data in the near future," Qu said.
Developing financial tools to promote environmentally-friendly investment is a key initiative from China this year, as China is the first country to use its G20 leadership to bring green finance onto the summit agenda.
G20 must also refer to the channeling of financial funding into environmentally friendly projects. Since the beginning of the year, a total of 120billion yuan worth of green bonds have been issued in China, accounting for 45 percent of green bonds issued globally within this period.
Qu said G20 will be an opportunity for China to advocate more policy support to overcome some of the issues that could hinder the development of green finance such as measurement of externality, duration mismatch and lack of proper disclosure and risk assessment.
Additionally, funding infrastructure development can be a key topic on the G20 agenda, as China can use its G20 leadership to further the role of initiatives such as the Belt and Road, the Asian Infrastructure Investment Bank, the New Development Bank and the New Silk Road Fund in global infrastructure projects.
Initially proposed by Chinese President Xi Jinping in 2013, the Belt and Road initiative seeks to strengthen trade and investment links between Asia and Europe. China is also playing a leadership role in recently established financial institutions like Asian Infrastructure Investment Bank, the New Development Bank and the New Silk Road Fund to channel funds into infrastructure projects along the Belt and Road map.
To contact the reporter: cecily.liu@mail.chinadailyuk.com